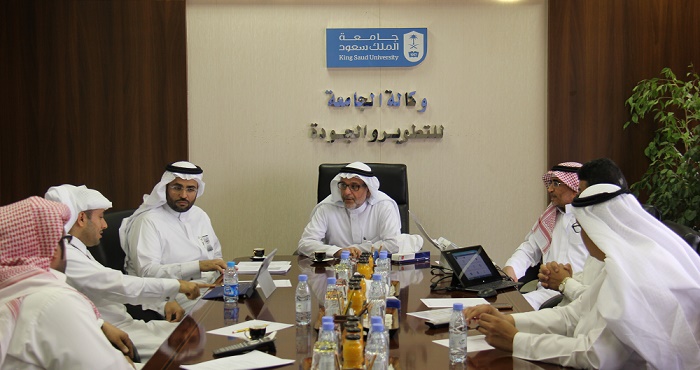 Vice Rector for Development and Quality Yousif Abdu Asiri organized a meeting with Deanship of e-Transactions & Communication Dean Esam Alwagait.
The goal of meeting was to discuss regular electronic archiving and follow-up tasks which already have been applied in a number of university's departments to consider the possibility of circulars future use.
Moreover, Dr. Asiri admired the capabilities of electronic systems that have been reviewed and thanked for his efforts in the development of such technologies that help speed up and follow-up work for university. Dr. Asiri also assured electronic archiving will raise the level of achievement and follow-up business efforts in the framework.
In this particular, documentation center completes what it takes to experience the new electronic archiving system as the face of his happiness quickly complete application and use in regular follow-up and archiving all the Rector's units.
The meeting was attended along with the ETC dean, vice dean Abdul Latif Al-Abdullatif and also attended by Assistant Vice Rector for Technical Affairs Atif Alamari and Documentation Centre supervisor Khaled M. Alkhudheeri.
Related News