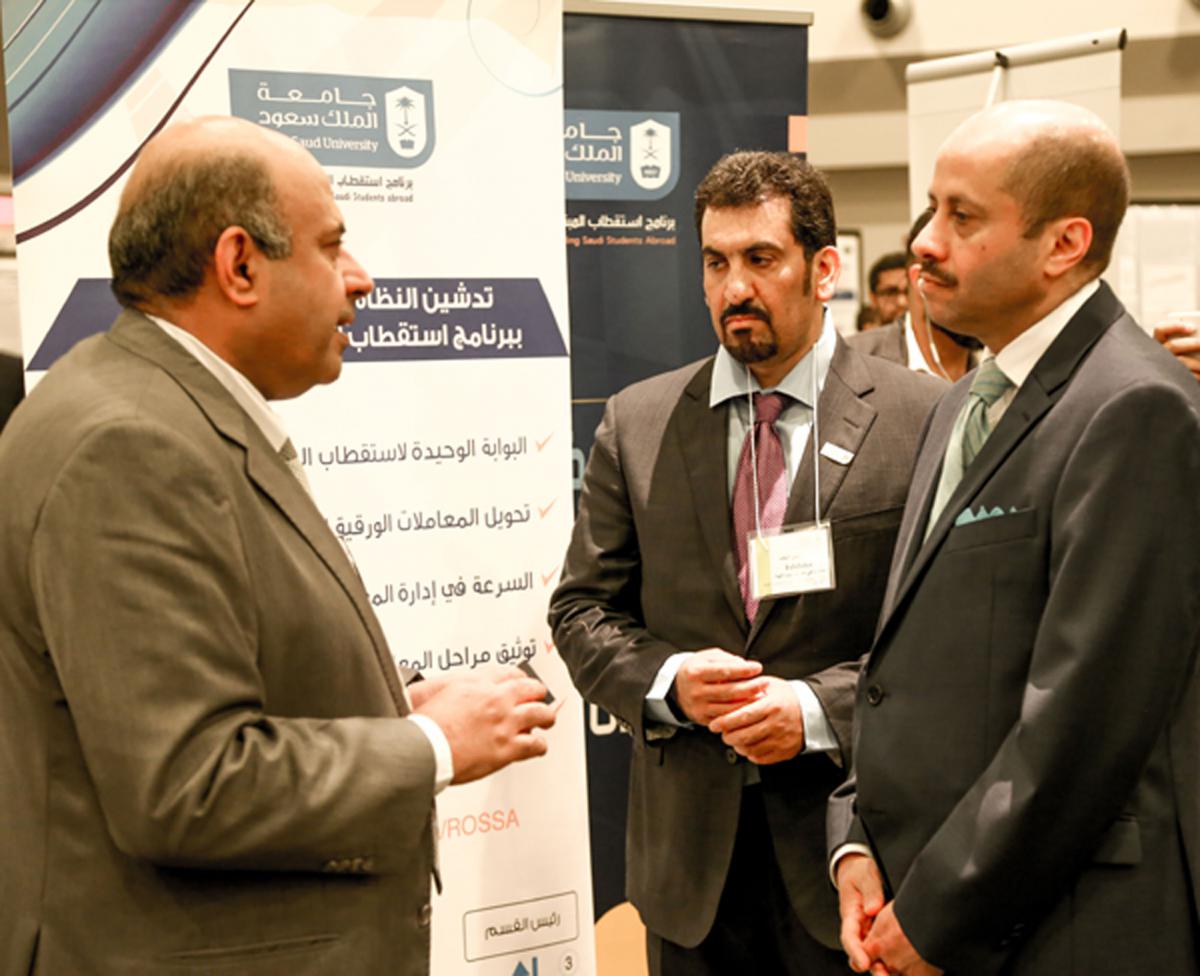 King Saud University recently participated in the Career Day in Canada, concurrently with 2014-2015 batch graduation of the Custodian of the Two Holy Mosques King Abdullah Scholarship Program (KASP) for Study Abroad.
The graduation ceremony took place at the Ottawa Convention Center in the Canadian capital. More than 1,200 male and female graduates in various stages and scientific disciplines were celebrated in the ceremony, which was held under the auspices of the Minister of Education Azzam Al-Dakhil.
Moreover, Saudi Ambassador to Canada Naif Bin Bandar Al-Sudairy, the Saudi Cultural Attaché Ali bin Mohammed Al-Bashri, and officials from the government and private sectors in the Kingdom of Saudi Arabia, along with representatives of Canadian educational institutions and parents of the graduates were also present for this occasion.
More than 20 Saudi governmental and private sector entities participated in the event.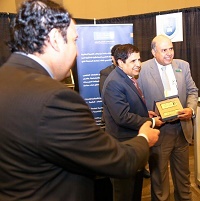 The KSU pavilion received the visit of the Saudi Ambassador to Canada with the Saudi Cultural Attaché in Ottawa. 
Dr. Saad Al-Hussein, KSU's Dean of Faculty and Personnel Affairs and Supervisor of the Custodian of the Two Holy Mosques King Abdullah Bin Abdulaziz Scholarship Program for Study Abroad (KASP), gave a detailed explanation of the main objective of the participation of KSU, namely to attract outstanding scholars now enrolled in Canadian universities.
Further, Dean Al-Hussein talked about the mechanism to attract distinguished KASP students, studying abroad. He said that an electronic system now efficiently processes enrolment requests as per the administrative procedure in force inside the university.  He asserted that King Saud University was keen on sharing with the children of the kingdom their graduation joy and to bring to its academic fold those who are distinguished among them. He said this participation was in line with KSU Rector Badran Al-Omar's directive that the university should take part in all such important national gatherings,
A the end of the visit, Dean Al-Hussein presented the KSU Shield to Ambassador Al-Sudairy and Cultural Attaché Al-Bashri to mark their visit to the KSU pavilion. Scores of Saudi university graduates and candidates visited the pavilion and held interviews about enrolling at KSU.
The KSU delegation in the event consisted of Dr. Saad Al-Hussein, Dr. Khalil Al-Yehya, Mr. Salman bin Mohammed Al Mussnad and Mr. Walid Al-Harbi.
Related News