The Deanship of E-Transactions and Communications executed an agreement with Microsoft Corporation to provide cloud storage services for KSU's users. This service enables KSU users from storing and sharing files easily and securely with a storage capacity that can reach up to 25 GB.
The Dean of E-Transactions and Communications Esam Alwagait, stated that this service will enable users to access their personal files from almost any location via their personal computers or laptops. It will also enable users to create their own documents using any browser, and to edit or share Office files.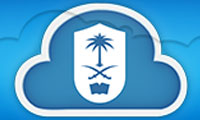 Further, Dr. Alwagait explained that the term "Cloud Computing" is the term currently used in this field. Many websites provide cloud storage services with different forms and storage capacities, such as, Google Drive, SkyDrive, Box, and Dropbox. He added that the University is keen on staying up to date in this field. It is also working on providing similar services to its users with the goal of facilitating access to personal files using personal computers or mobile devices and an internet connection. This makes it easy to share files with colleagues and employees with a huge storage capacity of 25 GB for each user. Privacy and security is guaranteed as well as the ability to edit file content using an Internet browser.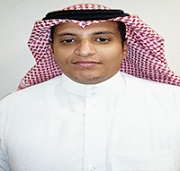 According to the project manager Badr Al-Abdullateef, cloud storage involves using software and hardware via the Internet. In other words, he explains that users do not need to worry about how this service works and how it is operated or connected, nor do they need to worry about the network settings involved and the programs installed. As an example, Mr. Abdullateef explained that an email user is similar to a cloud storage user since e-mail users benefit from e-mail services without having to worry about the thousands of operations, servers, connections, and applications that make e-mailing possible in addition to the engineers that ensure all these elements are working properly. On the other hand, Outlook users are responsible for managing their e-mail messages and saving these messages on the hard drives of their computers. Outlook users are also responsible for creating back-up copies of messages. Basically, Outlook is considered an application, while VDrive is considered a service, and a cloud storage service to be exact, which is composed of many detailed processes.
Futher, Al-Abdullateef added that in addition to ease of access to all of a user's services from any location and at any time via the Internet since the information is not stored on a user's personal computer but on the cloud storage's servers, the service also helps in lowering costs for the University because it will not be necessary to purchase computers with large storage capacities since any computer and any browser are sufficient to access the cloud storage services provided by the University (e.g., editing documents, saving files, editing images, etc.).
In addition, Al-Abdullateef indicated that the company providing the service will ensure that cloud storage services are operating properly 24/7 by making use of work teams equipped with the most up-to-date equipment and knowledge to guarantee that no information is lost.
These teams will also be responsible for fixing any urgent problems as soon as possible which saves time and reduces costs for users and employers who manage their personal equipment and applications. The huge infrastructure for cloud storage services will also be useful in conducting scientific tests and experiments. For example, some complicated calculations require years to complete on regular computers, while companies like Google and Amazon provide cloud storage facilities composed of thousands of interconnected servers to conduct these calculations in hours or even minutes.
It is worth mentioning that users can access this service through the link vdrive.ksu.edu.sa and the service manual is available on the Deanship's website etc.ksu.edu.sa