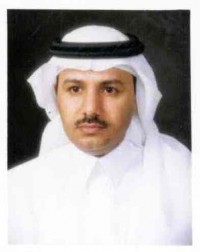 A delegation of King Saud University officials visited  Britain by the King Fahad Center for Heart Diseases and Heart Surgery at King Khalid University Hospital, part of King Saud University, signed a joint research agreement with the Magdi Yacoub Institute and Heart Science Center at the Imperial College London.
King Saud University Rector, Abdullah Al-Othman and Sir Magdi Yacoub, one of the world's most prolific heart and lung transplant surgeons, made the collaboration official, while other officials attending included Saudi Minister of Higher Education Khalid Al-Angari, Prof. Ali Al-Ghamdi, the Vice-Rector for Graduate Studies and Research, and Director of King Saud University's  King Fahad Cardiac Center Mohammed A. Fouda.
The agreement established cooperation between the King Fahad Center for Heart Diseases and the Magdi Yacoub Institute will help King Saud University to train a world-class and eminently workforce of experienced cardiac professionals, surgeons and researchers in Saudi Arabia.
After signing the Agreement, Sir Magdi expressed his enthusiasm for the future mutual cooperation between his Institute and King Saud University in the field of cardiac research as King Saud University, he noted, is one of the most well-established universities in the Arab world.
Dr. Fouda said that the first phase of the agreement is concerned with sending eight Saudi cardiac post-graduates to Britain to work with the Magdi Yacoub Institute; upon their return, they will receive two years of further training in the field of the cardiac research.