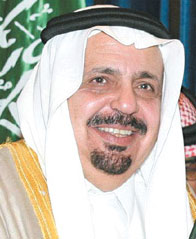 In the context of meetings between Saudi Arabian universities presided over by His Highness Minister of Higher Education Dr. Khalid Al-Angari during his current visit to the Republic of France to sign research partnerships in various fields with French universities, His Excellency Rector of King Saud University, Abdullah Al-Othman signed a number of joint research agreements with universities and scientific and research institutions, including engineering, medicine, tourism, archeology, and teaching French.
The agreement of King Saud University signed with famous French scientist Professor Jean Laurent Casanova, Necker pediatrics hospital, The Rockefeller University, France, is one of the outstanding agreements since it means to found a national program based in Riyadh concerned with genetic discoveries and basic applications to genetic diseases causing immunology and infectious diseases.
King Saud University also signed with the universities of Nancy, Bordeaux, and Lyon, which specialize in tourism and archeology, joint scientific projects, student and visiting professor exchanges, and joint workshops. In the same context, the University signed agreements with French universities on the teaching of French, which consist in sending the students of the French department at the College of Languages and Translation, KSU, to French universities to study and learn French, and in exchanging faculty and doing joint research.
In a statement, Dr. Al-Othman said that the University signed three new agreements. The first was with the commissariat of energy (CEA), which included five research projects in the areas of energy and nanotechnology. The CEA is deemed the biggest center for energy research in Europe, and involves three main sectors (research, education, and economy) in one scientific center. The second agreement was signed with the College of Minerals (Ecole des Mines) in Paris, which is concerned with engineering research and higher professional training. The college is deemed one of ten international colleges specializing in this field. The third agreement, Dr. Al-Othman added, was with the University of Sorbonne, which is one of the leading international universities and the biggest university in France, teaching law, administrative science, economics, political science, and archeology. It is worth noting that the Sorbonne includes many Nobel Laureates, and King Saud University is building links with it in administrative science, law, economics, archeology, heritage returns management, and French language teaching.
Related News