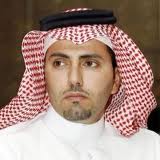 Ceremonies for the 2009 Bahrain International eGovernment Forum commenced on May 25 to explore the international developments of e-government, computer technology programs that enable more effective and efficient interaction between government and citizens, as well as between government and businesses. In addition, the forum was an opportunity to thank individuals that have helped Arab businesses and citizens to more effectively interact with government sectors, with World Summit Awards (WSA) for Arab eContent and eGovernment Excellence being announced announced during the evening session.
The ceremony began with a  Sheikh Mohammed Al-Khalifa, Bahrain's Deputy Prime Minister Director of the Higher Committee for Information and Communication Technology. In the presence of dignitaries from international organizations such as the United Nations and prominent e-innovators.
King Saud University, which won the World Summit Award (WSA) for Arab eContent, was represented at the podium by Vice Rector for Vice Rector for Graduate Studies and Research Ali Al-Ghamdi, who accepted the award from  from Sheikh Mohammed Al-Khalifa. A number of members of KSU's innovative Portal Department (PD) attended the forum, as well.
Professor Peter Brock, President of the World Summit Award said that the winners were among 500 websites submitted to the international judging panel, adding that King Saud University's PD is the only Saudi e-product winning the award among the Gulf and other Arab sites.
Later to the podium ceremony, Saudi Arabian Embassy in Bahrain hosted a gala dinner, in which the KSU delegation was present. The dinner was sponsored by the Saudi Ambassador, Abdul Al-Mark.
It is noteworthy that the award of the Arabic e-Content belongs to the World Summit Award (WSA), is a global initiative for selection and promotion of the electronic content and innovative information technology and communications applications. This award started in 2003 under the framework of the World Summit on the Information Society (SWIS) of the United Nations and the Austrian Government.
The Arabic e-Content Award is organized by the e-Government Commission in the Kingdom of Bahrain in collaboration with the World Summit Award and it is ruled and governed by the same standards and regulations of the World Summit Award WSA. The award consists of eight categories: e-Government, e-Entertainment, e-Health, e-Business, e-Culture e-Learning, and e-Science and e-Inclusion.
In addition to the Bahrain Forum, Director Esam Alwagait of KSU's Portal Department, which is part of KSU's Deanship of e-Services and Communications, recently made a presentation on illustrating the department's innovations at the 15th GCC eGovernment and e-Services Forum in Dubai. Entitled, "A Successful Case Study on Transformation Strategy: How the KSU Portal changed daily routines for its Students, Faculty members and Employees", Alwagait detailed the efforts that went into winning the Arabic e-Content Award in the presence of a number of IT managers from all Arab and Gulf States.