The  King Saud University's 13th Annual International Dental Conference begin on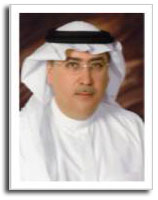 Monday at the King Fahd Cultural Center in Riyadh, with a number of the world's foremost dental experts in attendance. The Conference, organized in cooperation with the Saudi Dental Society, will feature researchers and practitioners from a broad spectrum of specialties, such as cosmetic dentistry, endodontics, oral medicine, prosthetic dentistry and others.
KSU Chairman of the Department of Prosthetic Dental Sciences (SDS),  Dr. Walid Mahmoud Sadig, celebrated the presence of such renowned medical and  cited their attendance as evidence of Saudi Arabia's growing role in the world of research and applications of Dentistry.
American experts include the following:
Franklin Tay - An associate professor of endodontics (the study of tissues surrounding the root of a tooth) at the Medical College of Georgia School of Dentistry. He is developing new nanotechnology techniques for extending the longevity of tooth-colored fillings. He is the Associate Editor of the Journal of Endodontics.
Ronald Goldstein – A cosmetic dentist and the author of Change Your Smile, which has sold more than a million copies.
Charles Sfeir - An associate professor in the University of Pittsburgh Department of Oral Medicine and Pathology. He has extensive experience researching nanotechnology in dentistry stem cell engineering, and cell regeneration of tissues of the head and face.
Nelson Rhodus - This University of Minnesota professor is the Chair of his university's Division of Oral Medicine and Diagnosis. He is an internationally prominent researcher of cancerous lesions, and he has published a series of influential books regarding how to care for patients with chronic systemic injuries in dentistry.
From Europe:
Harold W. Preiskel - This British Professor was the first President of the International College of Prosthodontists, and the only non-American President of the American Prosthodontic Society. He is has written a great number of textbooks, which have been published in various languages and are standard classroom resources around the world. He has written ove 100 scientific articles and  received the prestigious prosthodontic awards and is also active in extensive research and teaching.
Dr. Andreas Kurbad - This German expert has been presenting seminars on dental ceramics and computerized dentistry since 1996. He is on the editorial board of the International Journal of Computerized Dentistry.
Dr. Roland Glauser - Switzerland's Dr. Glauser serves as a certified expert in Oral Implantology in the European Dental Association (EDA) and holds an appointment as Clinical Associate Professor at the Medical College of Georgia in the United States. He has acted as co-director for the Zürich Dental Center since the spring of 2006.