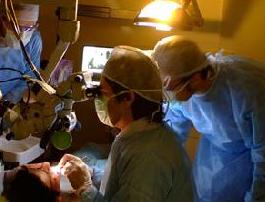 The College of Dentistry at King Saud University, under the leadership of its Dean, Dr. Abdullah Al-Yahya, is marching boldly forward into the future, developing significant changes to its curriculum and working with some of the most respected international experts, universities and organizations.
This week, Dr. Al-Yahya said that the College of dentistry is providing its faculty and students with new state-of-the-art research labs that will make quality scientific research possible. In addition, the University has appointed Chairs for three new development projects.
Engineer Abdullah Bugshan is to chair such projects. His research which explores the stimulation of bone generation in teeth and the development of dental implants, have been made possible with the University's generous material support, such as research laboratories with the latest technology. Dr. Bugshan is just one example of Saudi academics doing research at the highest levels.
The KSU Dentistry College Board has also been discussing the development of a Doctoral program in addition to an increase in Master's programs offered at the University, as well as providing undergraduates with more research activity. Research experience is one of the graduation requirements and encourages each Doctor to provide students with research opportunities under the supervision of a member. The teaching faculty is also being asked to publish their research in scientific journals.
Dr. Yahya reports that the College of Dentistry is developing its own five-year plan in line with the University's strategic plan. This plan included more stringent graduation requirements in order to meet the standards required by the Kingdom for academic accreditation. These changes, in addition to the College's collaboration with some of the world's foremost experts in dentistry, are needed to compete in the international research and academic arena.
College is also seeking to obtain certification from the International Organization for Standardization (ISO), a body that develops standards for business, government and society. The certification will be granted within the next few months, as part of the University's comprehensive improvement plan, as well as meeting the needs of the University's Medical City, which will be a center for anesthetization services, day care, preventive and curative medical care, research and training.
Pointing out that the King Saud University International Dental Conference, being held this week, Dr. Al-Yahya noted that King Saud University and the Saudi Dental Society are hosting some of the most prominent researchers and practitioners in dentistry, hailing from the finest institutions in the developed world.
The Vice President of the Organizing and Chairman of Saudi Dental Society,  Professor Yousef Talic, explained that his Society strives to organize such global conferences with the participation of the Saudi academic community and different sectors of the government, so as to create a stronger community of dental professionals and promote the dental expertise in the Kingdom.