According to the latest web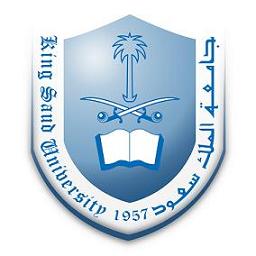 ometrics research completed by Spain's largest public research body, the Consejo Superior de Investigaciones Cientificas (CSIC), King Saud University ranks first in the Arab world, 18th among all Asian universities and 199th worldwide with regard to Web visibility and impact.
This strong ranking indicates KSU's rising status as a academic and research-oriented institution, and is largely the result of the University's increasing scientific publications and cooperative research efforts with the world's most influential scientists and universities. The Webometrics Ranking of World Universities is published twice a year, and ranks the top 6,000 international universities, through a measurement that considers, among other things:
Web Size
This is the total number of a university's  web pages, which is an important commodity in the global market of academic information.
Visibility
Universities with many effective in-links will generally receive more traffic and provide published materials with higher visibility and impact.
Archiving
Self-archiving and other digital (computerized) repositories are another essential academic resource today.  Academic research, graduate theses, Power Point presentations and many other scholarly data must be stored and made available to future generations of researchers. Webometrics rankings rewards universities with repositories containing an abundance of such rich files on KSU repository
While King Saud University was the only Saudi university listed among the top 200, two other Saudi universities placed among the world's top 500 universities in Webometrics rankings. While King Fahd University of Petroleum & Minerals dropped over 100 spots, it is ranked 38th in all of Asia, and 404th worldwide. King Abdulaziz University made a huge leap in January 2010, however, advancing from 1072th to 496th worldwide.
Other top Saudi universities being ranked by Webometrics included Imam University (835th) and King Faisal University (1527th).
King Saud University's impressive position in the rankings is notable considering the short space of time that it has taken for the Saudi institution to arrive in such terrain. The University has made concerted efforts to develop collaborative research projects with the world's top universities and is constructing state-of-the-art research centers in order to compete in the international fields of educational and scientific research, and the construction of the $18 billion Riyadh Techno Valley, the King Abdullah Institute for Nanotechnology and the Prince Sultan Institute for Advanced Technology are just a few projects that illustrate King Saud University's  ambitions to establish itself as one of the world's most prestigious academic institutions.