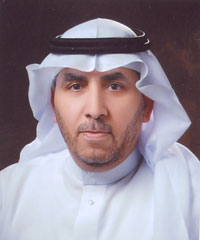 At the 58th session of the Saudi Arabian Higher Education Council, His Excellence King Abdullah ibn Abdulaziz Al-Saud formalized a number of important decisions regarding universities and colleges across the Kingdom. Indeed, the King's extensive list of project approvals and administrative appointments was a reminder of how rapidly Saudi Arabia's institutes of higher education have grown in recent years.
In addition to giving his blessing to a number of international collaborations and creating new university deanships at various Saudi universities, the King, as President of the Council, approved a number of administrative assignments and renewals. Among them, Dr. Hamad Zaid Alkhathlan was given a three-year appointment as King Saud University's Vice Rector for Knowledge Exchange and Technology Transfer.
Dr. Hamad Ibn Zaid Al-Khathlan holds a doctorate in Organic Chemistry from the University of Cincinnati and has been active for years in KSU's Department of Chemistry.  His duties in past years have also included being Chairman of the Department of Chemistry and Dean of the Graduate University, as well as the general supervisor for university colleges in the northern provinces of Riyadh. He is an author of many academic papers published in international scientific journals, and he has supervised many Masters and PhD candidates within and outside the University.