On Saturday morning, Rector Abdullah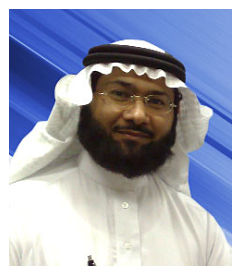 Al-Othman kicked off a new era of Web interaction for King Saud University faculty, staff and students, officially launching a number of innovative electronic services offered on the KSU Website and developed by the University's Deanship of Portal & e-Services (PD).
A modest ceremony, presenting some extremely ambitious changes, included the screening of a documentary about the various projects and services provided by the KSU portal. Project managers of the PD's development team scripted, directed and produced a bold 20-minute video presentation, under the supervision of the PD's Deputy Director Hamad Al-Qatani, and directed and engineered by Engineer Saad Al-Saif.
Dr. Al-Othman pondered on what this project means to King Saud University, stating that first, the University has computerized all application and registration procedures, ensuring that prospective and current students can complete all necessary administrative tasks online before beginning their classes. In fact, establishing online services such as those presented at Saturday's are furthering the Kingdom's vision of providing an e-government, in which technology allows an effective and convenient means for the government and citizens to interact.
He emphasized that in addition to the new services interconnecting KSU, the benefit of the PD's developments is that the University will become more interconnected with the world, and he stressed that electronic networking has become a key component for universities wishing to establish an greater international presence. As higher education has steadily increased as a global priority, these new communication tools will be an invaluable benefit for KSU community members, especially those with special needs, so they are not isolated from the University community.
These services, he emphasized, not only aim is to improve the image of the university, but have specific objectives, allowing the experience and successes  of today's faculty and students to be handed down to future generations, and ultimately assist in realizing the mission of the University. The new services add great value and support to all shareholders of the University, such as researchers communicating with other universities, students looking for an auspicious start in their careers or international experts and academic organizations looking to find valuable partners in Saudi Arabia.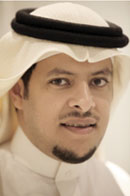 Dr. Al-Ohali noted that a more dynamic Website will allow the many news sources of the University (i.e. research institutes, colleges, departments, etc.) to collaborate under one umbrella in electronic form, which will inevitably lead to a more effective means of disseminating the many stories of the University's success and progress.
"KSU's new main page," he noted, "Takes has taken a number of factors into account, when redesigning the new PD services. This includes months of observation, research and heuristic testing. Best practices in the field of usability have been considered, and the PD team have collaborated with experts in the field of usability, assessing the Web designs, using eye-tracking technology, card-sorting techniques and extensive focus groups, in order to make the Website most effective and usable.
Director of Portal and e-Services, Engineer Abdulaziz Al-Oraij, stressed the importance of the Website's innovative news structure, which will have a great impact on search engines such as Google and Yahoo; as KSU news becomes more effectively presented online,  KSU will become increasingly prominent in search engine results.
The site also provides full support for the blind and those with low vision and persons with special needs; in addition, content such as news and videos can be exchanged through RSS feeds, facilitating the spread of news via cell phones and social networking sites such as Twitter and Facebook. The inclusion of Facebook and Twitter pages of KSU will also vastly improve communication throughout the University.
Other new features of the KSU portal include an improved Web interface designed to provide clear and simple content, thanks to the RSS format, making regularly changing and better looking web content simpler to publish.
Engineer Al-Oraij is particularly excited about Shasha, an Arabic alternative to YouTube, which will soon contain one of the world's largest online collection of Arabic video content. One particular feature of Shasha will be the world's first utilization of a system that will convert "voice to text", in both Arabic and English. This feature will greatly accelerate the dissemination of scientific findings and facilitate users' access to information.
In addition, the new KSU Web site includes expanded services for forms and surveys, which will serve as invaluable tools for faculty, staff and students, while a CV builder, which will help students begin their careers, will enable them to easily create professionally organized CV's.
Dr. Al-Ohaili gave great thanks to the Rector for his unfailing support and attendance of the launching. In addition, the ETC Director acknowledged the Vice-Rector Abdulaziz S. Al-Ruwais for his continued support of a range of the PD projects, as the portal is one of the University's windows to the world, as well as a key component in the University's vision and ambitions to rank among the leading universities at the Arab and global levels.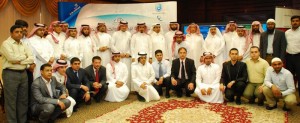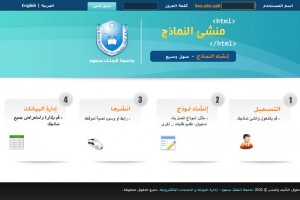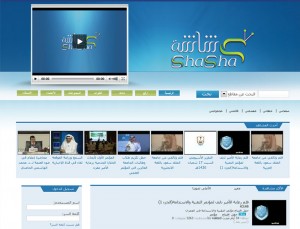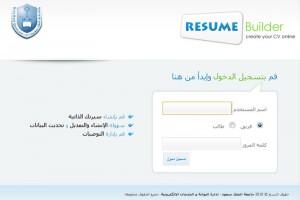 Related News