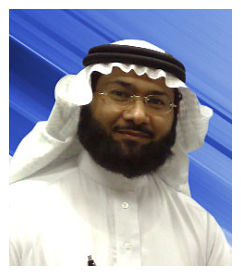 King Saud University's Deanship of e-Transactions and Communications, in cooperation with e-Government, spoke to an audience of 300 KSU students on Monday to promote the culture of e-government among college students and to explain how it operates.
Architect Ali Al-Kheyaili, the program's assistant director, was pleased with the turnout and interest in the program.
"It is clear that there is interest by students." he said. "It is affecting their lives today and tomorrow and generations after them."
Dean of e-Transactions and Communications Dr. Yousef Al-Ohali said there has been a clear need for and demand by students for electronic services in their daily lives, inside and outside of the university.
Future growth will come from KSU's Rector Abdullah Al-Othman and the university's strategic plan, Dr. Al-Ohali said, adding that there was "no doubt that this symposium was a positive step," and that questions raised during the seminar were indicative of the students' interest.
Abdulaziz Al-Oraij, director of the university's Department of Portal and e-Services, detailed the recent growth of electronic services at KSU.
"We started two weeks ago to launch a range of services," he said. "There are lots of services in the planning stages for implementation, and most important of these is the 'My CV' service, which helps students write a personal resume online before graduation.
The "My CV" services also allows faculty, staff and students to find students with specific skills and experience reducing the time and effort spent on letters of sponsorship, and students can submit a high-quality curriculum vitae electronically, in various formats.
"We are working hard to meet the needs of students and staff of the university, and we welcome all ideas that may contribute to your service," Abdulaziz Al-Oraij said.
Hamad Al-Qahtani, the deputy director of the Department of Portal and e-Services, explained another service, called Shasha, which is the university's Arabic answer to YouTube.
With Shasha, faculty and students can post video clips of university activities of the university, allowing students to stay current even if they are unable to attend these events.
Several students expressed their appreciation for the seminar. "I benefited from the seminar in terms of clarifying eServices to apply for scholarships because I am a graduate student," said Karim Anzi, a student in the School of Education. "I did not know that through my card number, I can always extract all the data on this process," saving a lot of effort and time. Abir Majid Awfi said the explanation of e-government services was extremely helpful.