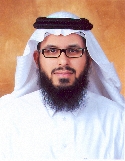 King Saud University has gradually fashioned one of the world's largest physical academic library facilities in 53 years, the present complex highlighted by the seven-story Prince Salman Centarl Library, located in the heart of the KSU campus, and complemented by eight branches throughout the university complex in Riyadh.
The KSU library system, however, is more than just a massive architectural and well-organized physical undertaking, the KSU complex – under the direction of eight different deans, including present director Ahmad bin Khudair, has gradually been developed into one of the world's most comprehensive strongholds of knowledge and information, a system referred to by many as a "digital library."
The term digital library is perhaps best defined as one that has the same purposes, goals, and similar attributes as a traditional library, but it has been profoundly enhanced by the digitalization of myriad books, publications, periodicals, documents, video and data going far back in time, and employs staff trained in preserving materials, arranging and disseminating them, not only within the confines of the library proper but to the outside world through the computer. The Dewey Decimal System lives on, but the technology that underscores the digital system has infinitely enhanced many library systems usefulness in education, business, and other public services.
King Saud's digital standing, developed with the cooperation of the country's Ministry of Higher Education, is among the academic world's larger collections, and second only to Egypt's University of Cairo among Middle East universities. The large-scale digitalization process, which came into vogue in the mid 1990s and has since flourished, is expensive but designed to maximize storage space and time for those utilizing the library system. King Saud University's willingness to invest and supported by a strong computer science program rapidly gained international standing in the digital library system.
Dr. Tim Cole, a University of Illinois professor in library science who participated in a 2006 Middle East digital library workshop, said the term "digital library" is often used without quality meaning, but implied that the KSU's library virtually has every component necessary to fit the classification.
"I've never been there," Cole said from his office in Champaign-Urbana, Illinois, "but I've heard a great deal about King Saud University.  They are very interested [in the digital system], doing a lot of neat things, and they have come a long way in a short time."
King Saud University officials have recognized the need for a comprehensive library support system considering the university's rapid growth since it was founded in 1957. From a university that served only 21 students in the first year, KSU has burgeoned into a world-class university with approximately 70,000 students in its 23 colleges, and an annual enrollment growth rate of 10 percent.