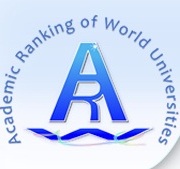 Earlier this week, the Institute of Higher Education of Shanghai Jiao Tong University unveiled the 2010 Academic Ranking of World Universities (ARWU), which lists King Saud University (KSU) as one of the top 400 universities in the world.
Over the past few years, Saudi Arabian universities have made remarkable gains in the ARWU, which announces new rankings annually, with King Saud University arguably establishing itself as the Kingdom's premier institute of higher education. Not only did ARWU rank KSU highest in Saudi Arabia, but the top university in the Middle East. Saudi Arabia's King Fahd University of Petroleum and Minerals was ranked in the grouping just below King Saud.
King Saud University, founded in 1957, is one of the newest institutions listed among the Shanghai Ranking's internationally elite schools, and one the largest with an enrollment of more than 50,000 students.
Six criteria are used to establish the Shanghai rankings, with emphasis on a university's number of Nobel laureates, research achievements, published materials, and per capita academic excellence among students. The Shanghai listing survey is deemed to be one of the world's two most prestigious in the world, rated along side England's Times Higher Education World Rankings.
Related News