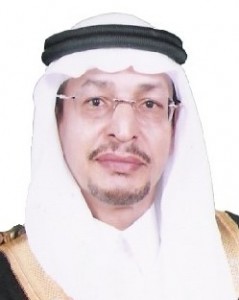 In accordance with King Saud University's efforts to increase scientific and academic collaboration with international universities and institutes of excellence, research by Dr. Abdallah Azzeer of the Department of Physics and Astronomy was published in the 25th June's  issue  Vol. 328. no. 5986 of Science, one of the world's most prestigious scientific journals.
Dr. Azzeer was a member of an international team at the Attosecond Physics Laboratory at the Max Planck Institute of Quantum Optics in Germany. The research article details their discovery of a time delay when using light pulses to eject electrons from atoms, leading to the measurement of the shortest time directly observed in nature to date.
According to the Max Planck Institute, these new findings contradict the earlier assumption that the electrons leave an atom immediately after a light pulse has hit. Dr. Martin Schultze, one of the chief researchers, said that the team able to show that electrons "hesitate" briefly after excitation by light before they leave an atom. This hesitation was measured to be approximately 20 attoseconds, which equals a few billionths of a billionth of a second.
Dr. Azzeer was recently congratulated for his groundbreaking and high-profile work by King Saud University Rector Abdullah Al-Othman, who emphasized the great importance that such achievements enhance KSU's international standing. He urged faculty and graduate students to continue their pursuit of international research experience and collaboration, which will contribute significantly to the realization of the national ambitions and goals.
The Rector praised the publication, saying, "Dr. Azzeer and his scientific team has taken advantage of the extraordinary scientific infrastructure available at the Max Planck Institute for Quantum Optics, while his accomplishment provides a clear indication of the scientific progress being made in the Kingdom."
Related News