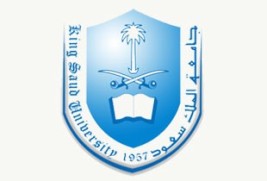 King Saud University's international reputation continues to flourish in 2010, with U.S. News and World Report magazine, one of American's most prominent weekly publications, listing Saudi Arabia's largest academic institution 221st in its annual worldwide rankings of college and universities.
The magazine also ranked universities in five major categories, with King Saud listed 58th worldwide in life sciences and biomedicines. In addition, Saudi Arabia's King Fahd University was 255th overall in the U.S. News and World Report's rankings, based significantly on the Quacquarelli Symonds World Rankings.
Earlier this year, KSU was among the top 400 universities internationally by the Shanghai Consultary rankings and was ranked 164th by Webometrics, a service linked to a unit of Spain's national research council. The ranked schools were pared from a roster of more than 12,000 colleges and universities worldwide.
KSU improved its standing by nearly 40 points from a year ago in the U.S. News and World Report and Webtronics rankings and climbed from the top 400 to the top 300 universities in the Shanghai listing.
Founded in 1957, King Saud University is among the world's newest major universities, launched centuries after some of the highest-ranked schools including 2010 leader Cambridge and more than one hundred years after many of those ranked ahead of Saudi Arabia's largest academic institution.
King Saud University, a public university situated in the heart of Riyahd, made rapid progress through the remainder of the Twentieth Century and presently has an enrollment of approximately 50,000 students and a plethora of masters and doctoral programs. KSU was overlooked in the early rankings, but has quickly earned its way into the elite in the last three years.
The U.S News and World Report recognition represents more than a modicum of worldwide respect. The magazine relies on the responses of approximately 20,000 respondents from approximately 70 nations, with nearly half of the participants being college professors, assistant professors, vice-chancellors and deputy vice-chancellors. The criteria employed includes academic peer review, employer review, student-to-faculty ratio, citations per faculty member, international faculty and international enrollment.
The university's leaders and supporters take great pride in its mercurial rise in international status, but the nation's long-term focus goes far beyond the early 21st Century for King Saud and other Saudi universities. Some of the initiatives include:
The plan to annually invest a quarter of a billion dollars annual investment to science and technology research, devoted to strengthening the country's international standing in innovation capacity.
Saudi Arabia's emphasis in overall education is expected to produce 1.7 million higher-education students, more than four times the number enrolled in higher education four years ago.
Approximately $240 million will be allocated annually in grants for science and technology research projects.
Continued sponsorship of seminars and workshops in which internationally-acclaimed scholars and experts are enlisted, with Nobel laureates frequently among the visiting participants. KSU faculty also will continue to participate in international programs and exchange programs.
Related News