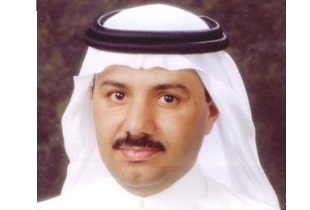 The Saudi Gazette has reported that the American Association for the Advancement of Science, "Triple A-S" (AAAS), has endorsed 64 new King Saud University research projects, which Vice Rector for Graduate Studies and Scientific Research Prof. Ali Al-Ghamdi says are products of the Kingdom's ambitious government national plan to to transform its economy from a natural resource, asset-based economy to a knowledge-based economy.
According to the Gazette, projects proposed Saudi's National Plan for Science, Technology and Innovation were sent by the King Abdul Aziz City for Science and Technology (KACST) to AAAS for consideration. KSU Vice Rector for Graduate Studies and Scientific Research, Dr. Al-Ghamdi said that 172 projects worth SR250 million, were approved in total.
Dr. Al-Ghamdi detailed the great scope of this research, which includes 139 project advisors, 523 professional researchers (including 112 international experts), 370 graduate-level researchers and 14o undergraduate participants.
KACST is participating in the AAAS' Research Competitiveness Program (RCP), which provides expert advice to international organizations investing in, supporting, and managing activities in science and technology. In 2010, RCP recruited an external panel of experts to travel to Saudi Arabia and to tour core facilities such as KSU's Riyadh Techno Valley (RTV) and the King Abdullah Institute for Nanotechnology and to meet with representatives from various universities to gain insight into the expertise, needs and aspirations of the Kingdom's university community.