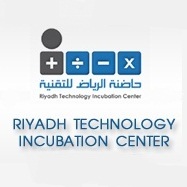 King Saud University's Riyadh Technology Incubation Center (RTIC) received RTI International's Derek Farwagi, Vice President of Business Development for Gulf Cooperation Council Countries, as well as and Oskar Ziemelis, Director of Research at the Gulf Research Center (GRC) in Dubai. The visit took place in order to address various venues of cooperation in business development and research.
The two distinguished guests were hosted by RTIC Executive Director Mezyad Alterkawi, who familiarized them with RCIT's incubator programs, products and equipment. At the end of the tour, the visitors were briefed by Thamer Al-Ajami, an RTIC innovator, about his invention called the "Saudi Tent", developed with the support of RTIC.
The visitors were impressed by KSU's high standards of research, as well as the faculty's technological expertise, which they said will invigorate research and development and create work opportunities in high-demand job markets.
Dr. Alterkawi welcomed the visit, pointing out that KSU's growing stature is the result of Rector Abdullah Al-Othman and Vice Rector Ali Al-Ghamdi's tireless efforts to elevate KSU's international standing.
The Riyadh Technology Incubation Center is a high-tech technology incubator established to encourage and support innovation and entrepreneurship both locally and nationally. The University has a full range of colleges and educational resources necessary to support such an incubator, which is serving the fields of science, engineering, medicine, and business.
Temporarily located in the College of Engineering, RTIC will eventually be moved to the the Riyadh Techno Valley (RTV) science park, which is still under construction.
RTI International provides research and technical expertise to governments and businesses in more than 40 countries in the areas of health and pharmaceuticals, education and training, surveys and statistics, advanced technology, international development, economic and social policy, energy and the environment, and laboratory and chemistry services.
The Gulf Research Center (GRC) is an independent research institute located in Dubai. It was founded in July 2000 by Mr. Abdulaziz Sager, a Saudi businessman. The Center is a non-partisan think-tank, education service provider and consultancy.