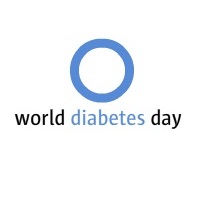 KSU marked World Diabetes Day on November 14th with an educational exhibition organized by the Health Education and Diabetes Patient Counseling Unit in the Nursing Division of King Khalid University Hospital.
The opening ceremony of the exhibition was held under the patronage of the College of Medicine and University Hospitals Supervisor Professor Mussaad Al-Salman, who was represented at the event by Dr. Abdulaziz Al-Saif, Vice Dean for Hospital Affairs. The exhibition was entitled: "Learn, educate and protect yourself".
The exhibition aimed to spread constructive awareness among diabetes patients and among the general public to learn about the disease, its complications, and how best to treat it.
Various educational displays and scientific lectures were featured, as well as some recreational activities and science competitions, with prizes given to the winners and ceremonial gifts to participants.
Both male and female students contributed to the organization and execution of the exhibition, while the participating organizations included the Nursing Department, Center for Health Education, the Department of Therapeutic Nutrition, the Department of Pharmacology, the Department of Social Services and the National Diabetes Center.
Diabetes affects a great many individuals in Saudi Arabia and the Gulf, increasing at an alarming rate according to experts, yet King Saud University scientists, physicians and administrators are endeavoring to address the problem through research, education and outreach programs.
One of the engines behind the fight against diabetes is KSU's National Diabetes Center which has a single mission: to bring lasting improvements in the quality of life to people with diabetes.
World Diabetes Day aims to raise global awareness of diabetes in response to the tremendous rise in the prevalence of diabetes around the world. World Diabetes Day was initiated by the International Diabetes Federation in 1991 and has been celebrated annually. In December 2006, the United Nations recognized World Diabetes Day as an official UN day.