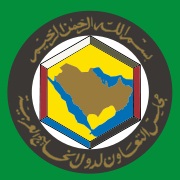 King Saud University's Riyadh Technology Incubation Center was visited Nov. 2, 2010, by Derek Farwagi, RTI International vice president of business development for the Gulf Cooperation Council, and Dr. Oskar Ziemelis, director of research at the Gulf Research Center in Dubai. The purpose of the visit was to establish a working relationship in business development and research among the parties.
The visitors were received by Dr. Mezyad Alterkawi, RTIC's executive director, and escorted on a tour of RTIC's facilities while being briefed on the center's activities and projects.
Afterward, the visitors met with Thamer Al Ajami, one of the RTIC's incubatees, about his invention the "Saudi Tent."
Mr. Farwagi and Dr. Ziemelis were impressed by the high standards of technical development and expertise at KSU, which they said would invigorate research and development and increase opportunities for high-paying work.
Dr. Alterkawi welcomed the visit, noting that KSU's distinguished stature is a result of the tireless efforts of KSU Rector Dr. Abdullah Al-Othman and Vice Rector for Graduate Studies and Scientific Research Dr. Ali Al-Ghamdi to elevate KSU's status among the best international universities.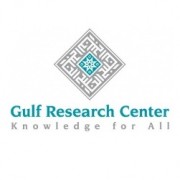 The Riyadh Technology Incubation Center was established by King Saud University to encourage and support innovation and entrepreneurship throughout Saudi Arabia as it transitions to a knowledge-based economy, and the university has a full range of colleges and educational resources -- including science, engineering, medicine and business -- to support the RTIC.
The RTIC, now located in the College of Engineering, will move to the Riyadh Techno Valley science park upon completion of the first tower building.
The Gulf Cooperation Council consists of the Saudi Arabia, United Arab Emirates, Bahrain, Oman, Qatar and Kuwait.
The Gulf Research Center, an independent research institute in Dubai, was founded in July 2000 Saudi businessman Abdulaziz Sager. The Center is a nonpartisan think tank, education service provider and consultancy specializing in the Gulf region.