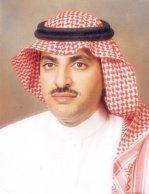 King Saud University's Prince Sultan bin Salman Chair for Developing National Human Resources in Tourism and Archaeology will be holding a training workshop on the maintenance of archaeological buildings and sites, from 11 to 15 December 2010.
The first four days will be dedicated for theoretical and scientific lectures, but the fifth day will be spent analyzing recent archaeological findings in Saudi Arabia.
Said Al-Said, the Chair supervisor and College of Tourism and Antiquities Dean said that a number of archaeology and heritage experts in Kuwait, Bahrain, and Oman are taking part in the workshop in addition to participants from the Saudi Commission for Tourism and Antiquities (SCTA).
Dr. Alsaid, said that the workshop fell within the Chair's training program and its topics have been designed by experts and specialists in the maintenance, repair and administration of archaeological sites. The topics include international regulations, standards of antiquities preservation, the chemistry of repair and maintenance, new technologies in preservation and the protection of archaeological buildings and sites, as well as the procedures and methods of preparing archaeological site repair projects.
King Saud University has long grasped the importance of tourism as an economic growth factor. The rapidly-growing demand in the Kingdom for efficient and highly-qualified graduates in tourism, hotel management, archeology, heritage management, and tourism management led to the 2005 creation of KSU's College of Tourism and Archaeology, making it one of the University's newest colleges.
The Chair was established in June 2009 in order to accommodate the demands, and during the inaugural ceremony, Saudi Chairman of the Saudi Commission for Tourism and Antiquities (SCTA) Prince Sultan bin Salman said that the primary task of any tourism sector is providing job opportunities. He said that as a service industry, tourism is currently one of the three largest international industries providing employment opportunities around the world. He added that expanding tourism leads to the growth of demand for local products and services, thereby adding value to the national economy. Recent economic indicators predict that job opportunities directly and indirectly connected to tourism will reach about 974,000 thousand jobs in 2011.
In addition to Prince Sultan's efforts to expand and improve the national tourism sector, he has headed large-scale efforts to retrieve Saudi antiquities that have been removed from the Kingdom. His relentless efforts have already succeeded in retrieving more than 10,000 Saudi artifacts from other countries, ensuring that an invaluable facet of Saudi Arabia's history can be preserved in its rightful place.