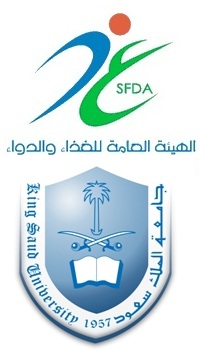 A cooperation agreement has been signed by KSU Rector Dr. Abdullah Al-Othman and the Chief Executive Officer of the Saudi Food and Drug Authority (SFDA), Dr. Mohammad Al-Kanhal.
According to the agreement, SDFA will establish a center to develop food and drugs and medical equipment in the burgeoning Riyadh Techno Valley (RTV) complex.  The food and drug center will carry out research and development studies, and both parties will use each other's capabilities and interests to consolidate a strategic partnership to fully use their material and human assets.
After the signing ceremony, Rector Al-Othman said, "This is a day of pride for KSU as yet another vital, specialized institution has been established in Riyadh Techno Valley.  KSU has built a research city catering to numerous domains, which is an instrumental means for serving the Kingdom's national economy through research in engineering, energy, biotechnology and many others. Projects currently underway in RTV have investments exceeding 4 million SAR (1.1 million USD), with its budget stemming from both the government and private sector. These projects focus primarily on guiding our male and female students in scientific research and provide them with invaluable skills, experience and opportunities for employment.
The Rector added that KSU has the right to be proud of its distinguished and multi-faceted links with the SFDA, and is proud that members of such an important government organization are now among its faculty. The Rector emphasized his deep respect for the accumulated achievements due to the selfless sacrifice of men like Dr. Al-Kanhal and his colleagues".
The Rector concluded his speech by saying, "In this respect, KSU is fully prepared to offer its resources in service of the SFDA in order to fulfill the nation's strategic objectives. KSU is committed to this new center, not just through the provision of land and a building on RTV grounds, but also by providing the necessary infrastructure and committing 40 million Riyal (11 million USD) for construction".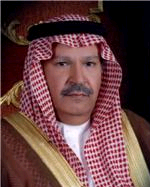 Dr. Al Kanhal was extremely pleased with the agreement and voiced his admiration for KSU's part in accelerating progress in the Kingdom through extensive scientific research and efforts to expand the bounds of knowledge in science for the benefit of private and public sectors alike. He said, "What KSU and SFDA have achieved today is an established tradition found in developed countries, in which a strong relationship exists between universities and overseeing state entities. This strong relationship should continue to expand." He added, "We have immense confidence in KSU, and the SFDA has long benefitted from talent this university's talented graduates. It is KSU's destiny to serve and strive for this kingdom and its people, and we hope the fruits of this agreement will be visible soon and benefit our society".
The Saudi Food and Drug Authority (SFDA) was established in 2003 to ensure the security of food and drug for man and animal, and the safety of biological, chemical and electronic products.