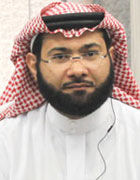 King Saud University continues to  increase its reputation for excellence. In the past few years, it has received unprecedented distinction for a Saudi university by placing among the best universities in the world, as ranked by international rankings such as US World & News Report, the  Times Higher Education and Webometrics. According to these and similar prestigious organizations, KSU ranks first among Arab and Islamic universities.
The University's electronic portal was recognized as the Arab world's  top educational Website in the Arab World in a competition organized by the Pan Arab Web Awards Academy in association with Ayna, Microsoft and the Business Software Alliance (BSA). The Pan Arab Web Awards are presented annually, for which universities, schools, colleges, technical institutes, computer and technical training organizations are evaluated and awarded for their useability and design.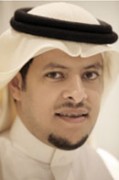 KSU Vice Rector Abdulaziz Al-Ruwais highlighted the award, saying it continues the string of successes achieved by KSU internationally. These successes, he said, clearly bear witness to KSU's successful transition into an electronic environment, making the best use of modern technology in communications and e-transactions.
KSU's Dean of Electronic Transactions and Communications Yousef Al-Ohali expressed his gratitude to the University leadership and the deanship's team for their efforts to implement the strategic vision of the university, to make knowledge a major asset of the national economy.
Engineer Abdulaziz Al-Oraij, Director of the Electronic Portal and e-Services said that earning this esteemed award and its international recognition are a strong impetus to do more and establish growing continuums of creativity and innovation. He said such achievements only usher in more achievements.
Engineer Al-Oraij explained that attribution of the prize relied on five factors:
Concept / Creativity: (20% )
Technical / Ease of use / Navigation (25%)
Content/Structure: (25%)
Visual design solution/Aesthetics (20%)
Interactivity (10%)
Sub-divisions in Factor 5 include language use in the Website and its compatibility, content management systems, visual links between the website's main page and its various Web pages, as well as the Website's artistic identity, color system and contrast, all complying with international website standards.
Launched in 2004, the Pan Arab Web Awards is a competition for Web and business developers in the Arab world, with five main objectives:
Promote the spirit of innovation and creativity;
Raise the standards of Web design and websites;
Advocate growth and development of local talents;
Promote intellectual property awareness;
Encourage all sectors to become involved in the digital economy.
The Pan Arab Web Awards Academy, headed by Pierre Moukarzel, will hold the 7th Pan Arab Web Awards Grand Finale on March 31th, 2011, where awards will be distributed at the "Red Carpet Gala Dinner."
The Deanship of e-Transactions and Communications was initially established as the Computer Center, in KSU's Al-Malaz campus in 1978.