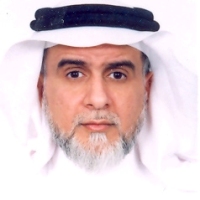 After a demanding three-year process culminating in an inspection tour last month, King Saud University's King Abdul-Aziz University Hospital and King Khalid University Hospital has received final accreditation from Accreditation Canada, which sets standards for hospitals and evaluates their compliance.
In making the announcement, KSU's Dean of College of Medicine Dr. Mussaad Al-Salman thanked KSU hospital staffs for their tireless efforts and lauded the University leadership, division heads, administrators and others for their efforts toward this achievement, as well as their concern for service improvements at the hospitals.
Dr. Al-Salman said earning the accreditation is unprecedented in the region and is yet another distinctive KSU achievement in research, scientific and medical disciplines. He said the accreditation is confirmation of the high standard service and care offered to patients and stakeholders, and the result of national leaders' unconditional support of excellence.
Dr. Ayman Abdo, Vice Dean for Quality Management and Development, said the achievement was an acknowledgement by the Canadian organization that King Saud University hospitals have achieved international standards in quality and patient care.
"We are striving to make the culture of quality a fundamental part of our daily job," he said. "We will maintain this distinction through consistent hard work. We have great challenges ahead, but we will succeed in fulfilling our aspirations, as well as the hopes and needs of our patients."
The accreditation, which is conditionally renewable every three years, is considered an invaluable professional honor.

King Saud University's College of Medicine was established in 1967 as the first medical college in Saudi Arabia. One year later, King Abdul-Aziz University Hospital, which was established in 1956, became affiliated with the college, and in 1982, King Khalid University Hospital and the new college building were established to become the main teaching campus and patient service facility.
Accreditation Canada is a non-profit, independent organization accredited by the International Society for Quality in Health Care. They provide international health services organizations with the opportunity to assess their programs against standards of excellence and uses the results to foster quality improvement in the services they provide to their patients and clients.