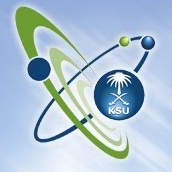 The National Plan for Science and Technology exhibition in KSU's Dariya Hall was recently reserved for female attendees between 9 am and 1 pm. The exhibition was held in parallel to the Saudi National Science, Technology and Innovation Plan workshop, organized by King Abdulaziz City for Science and Technology (KACST), in cooperation with KSU.
Professor Ahmad Al-Khazim, National Plan supervisor at KSU, said that the exhibition featured the participation of 171 KSU researchers, whose input generally dealt with research proposals being implemented including five high-profile health projects organized by the Center for Obesity Research, Autism Research and Treatment Center, Sleep Disorders Center and Nephrology Center. Impressive exhibition displays were built by the University's Diabetes Center and the Science and Technology Unit, in addition to numerous displays exhibiting research projects of other KSU researchers.
Professor Ahmad Al-Khazim said the exhibition was heavily attended by workshop participants, KSU guests, students and researchers.