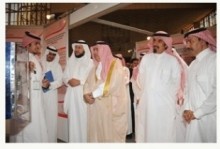 HRH Prince Turki Bin Muhammad Bin Saud, Vice President of King Abdulaziz City for Science and Technology (KACST) and Chairman of the Supervisory Committee of the National Plan for Science and Technology, recently launched five electronic programs for the Program of the National Plan for Science and Technology at King Saud University. The Prince's participation corresponded with the activities of a workshop of the National Plan organized by KACST in collaboration with King Saud University.
The five programs launched include:
A program Website, not only for visitors wishing to learn about the National Plan, but for posting the conditions and procedures submitting proposals. It includes valuable information and instructions for researchers on how to fill the research proposal forms. In addition, the Website provides a website search feature for obtaining needed information and access to technical reports and related research papers.
An electronic system for the follow-up of research projects. It facilitates the sharing and exchange of project files and data and also allows the Plan's Scientific Committee to check the quality of the submitted research proposals, their implementation and satisfaction of the agreed time schedule, by selecting specialized referees to whom the periodic reports are sent, and by digitally receiving their comments and opinions. This system also allows the financial committee to check invoices, bills and compensations to ensure researchers are within budget.
A direct communication electronic system, which allows researchers to contact their technical support team when they face difficulties.
In addition, this system includes Turnitin anti-plagiarism software for administrators and funding agencies to pinpointing consider the originality and authenticity of submitted research, hence avoiding wasteful funding on previously completed projects
An electronic system for safeguarding King Saud University's intellectual research property.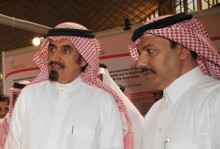 The launch of the program was attended by KSU Rector Abdullah Al-Othman and Vice Rector for Graduate Studies and Scientific Research, whose tireless support and wisdom have been instrumental in making such University programs a success.
The National Science, Technology and Innovation Plan was established in 1999.
KACST was established in 1977 as the Saudi Arabian National Center for Science and Technology (SANCST) inn 1985, and later renamed King Abdulaziz City for Science and Technology.
Related News