The 26th Janadriyah Festival has begun and King Saud University will play a role in Saudi Arabia's largest and most prestigious cultural event held in Janadriyah Village.
KSU, invited to participate by HRH Prince Miteb bin Abdullah, the National Guard's deputy commander and the festival's higher committee vice-chair, will be represented by the University's Sheikh Ali Bin Sulaiman AlShehri Obesity Chair and the Research Chair for Voice and Swallowing Disorders. The cultural classic is scheduled to last for 17 days and feature regional artisans, food, costumes, architecture, wedding rituals and traditional music and dance.
The festival has annually attracted thousands of observers from Saudi Arabia as well as the other Gulf Cooperation Council (GCC) countries, national and foreign reporters and foreign dignitaries. Janadriya Village, situated approximately 45 kilometers from the Riyadh center city, is laid out as a miniature replica of the Kingdom with a large center built specifically for the festival.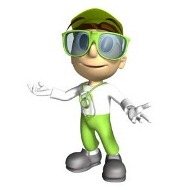 The KSU Obesity Research Chair has created an exhibition illustrating the spread of obesity in the Saudi society and the means to fight it. The Chair will provide diagnosis and therapy services and will distribute quality instructional leaflets. It will also operate a machine that measures the individual's height, weight, fat, muscle mass and water in the body. The Chair will also operate a device to measure hypertension, glucose and cholesterol.
The Chair will also dress some characters as fruits and circulate them in the exhibition offering green apples and healthy fruits. Two screens will  be installed to show instructional videos and health recipes.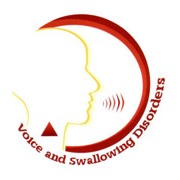 The Research Chair of Voice and Swallowing Disorders (RCVASD) has organized a public awareness campaign emphasizing voice, swallowing and speech diseases. The Chair also has erected a station to check voice disorders with a voice analysis computer, will provide video presentations on voice and larynx disorders, and distribute instructional leaflets dealing with voice, swallowing and speech disorders. A Chair representative will answer questions by the public and give instructions.
The KSU Research Chairs Program will present a 60-minute  a documentary on a large screen, present a book entitled "Endless Giving" which details the Research Chairs Program's achievements, and make available a pamphlet and several books emphasizing what the research chairs has to offer.
The participation of the Research Chairs Program in Janadriyah festival is considered a tribute to the program and its string of achievements. It is also a tribute to the program's role in the service of society.
Assistant provost for senior studies and scientific research chairs Dr. Mohammed Wadaan, Assistant Vice Rector for Graduate Studies and Scientific Research( Research Chairs) , says the program features 120 research chairs covering medicine, pharmacy, engineering, science, agriculture, humanities, and economy. The program, he adds, aims to achieve a performance level comparable to the world universities' best research chairs in terms of planning, follow-up and assessment.
To evaluate the accomplishments of its Chairs, the program has devised an assessment system which embraces scientific production, such as research papers published in refereed journals or presented in international conferences, in addition to activities pertaining to societal partnerships. The partnerships include arrangements dealing with industry, economy, community service, protection of the environment, training national expertise, media activities, informative lectures, workshops, conferences, reports, and press and TV interviews.
To boost its evaluation objectivity, the program has established additional criteria special to medical research chairs, which include developing new therapies and new methods for diagnosis and for new pharmaceutical drug development. Periodical checks of the research chairs activities demonstrate beyond doubt that the program is progressing and contributing in supporting KSU's scientific research, as well as bolstering KSU's the societal partnership with other institutions and individuals
The first ever Festival in Janadriyah was launched in 1985 following a Royal Directive issued by the late King Fahad bin Abdul Aziz Al-Saud.
Related News