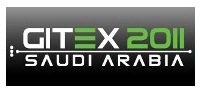 On Monday, May 16, King Saud University will be participating in GITEX 2011 Saudi Arabia.
The four-day event which takes place in the Riyadh Convention and Exhibition Center was organized under the patronage of Mohamed Jamil Bin Ahmed Mulla, Minister of Communications and Technology.
GITEX Saudi Arabia 2011 will be held Monday through Thursday in Riyadh, with more than 400 exhibitors from 16 countries expected to attend the four-day event in which the latest information and communications technology will be featured.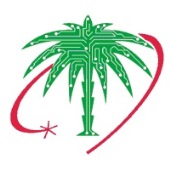 In addition to the exhibits scattered throughout the spacious Riyadh Convention and Exhibition Center, GITEX Saudi Arabia 2011 will offer a two-day seminar, workshops, and award presentations. The educational portions of the event will be led by some of the foremost IT professionals from the region and world.
Last year in GITEX Dubai, King Saud University won the Middle Eastern IT Healthcare Deployment of the Year Award for its development of Electronic Medical Records, a system in which patients medical records can be automated and archived for any necessary modifications. The state-of-the-art system was installed at KSU's King Khalid University Hospital and King Abdulaziz University Hospital.
The KSU system was one of 250 nominees from throughout the Middle East entered in the competition, with Mansour S. Al-Swaidan, King Saud University Hospital's CIO, accepting the award in a ceremony attended by 450 individuals.
According to Mohammed Al Hussaini, deputy general manager of the Riyadh Exhibitions Company (REC), major governmental agencies such as the National Information Center (NIC), Ministry of Interior, the Riyadh Municipality, the Public Pension Fun, and the Ministry of Communications and Information Technology will have pavilions at the GITEX Saudi Arabia 2011 exhibition.
The REC spokesman added that the event also has attracted some of the world's major ICT companies including Alcatel-Lucent, HP, Dell, Sony, Kaspersky, Blackberry, Bravo, Epson, Acer and ASUS.
"The participation of the big names in the forthcoming exhibition reflects the continuing exponential growth of the Saudi ICT market," Al Hussaini said. Al Hussaini estimated that computer and computer hardware accounted for half of consumer electronic sales last year in Saudi Arabia, with the domestic spending expected to reach $1.9 billion in 2011, up from $1.8 billion in 2010.
The increasing demand for notebooks will drive the retail segment and the computer hardware compound annual growth rate (CAGR) is expected to be about seven percent by 2015, Al-Hussaini concluded.
In GITEX Saudi Arabia 2011, organized under some of the most recent and revolutionary technology-enabled educational and entertainment equipment and technological trends will be showcased. The Saudi Ministry of Communications and Information Technology also organized the two-day seminar.