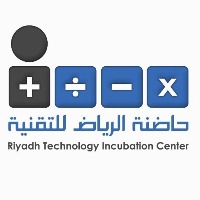 In 1988, King Saud University (KSU) opened the Department of Information Technology (IT), the Kingdom's first college for females with an entrepreneurial or innovative bent.
The women's program proved to be an extremely innovative success. In slightly more than two decades, the department has flourished into a vast program staffed by 22 Ph.Ds, 43 teaching assistants and 40 lecturers who are serving more than 1000 students.
In the last year, more than 15 of the department's undergraduate student groups have participated in local and international conferences. Others have been published in international conferences and highly-respected journals. And some students have obtained world-wide certification. The department is educating students on intellectual property and assisting them on how to register patents and commercialize projects.
Late last year, KSU appointed Dr. Lilac Al-Safadi Director of the King Saud University's Women's Technology Incubator and two years back she was appointed as the chair of the KSU Department of Information Technology (IT). She is one of KSU's own, having received her undergraduate degree from King Saud University before obtaining her postgraduate degrees in computer science from the University of Wollongong in Australia.
In Dr. Al-Safadi's resume, she describes her career objective to "work in a lively and absolutely professional environment that meets precise quality standards." It appears that she ended up in the right place after six years of combined business development, project management and personnel management experience gained from working in reputable organizations in IT, business, and healthcare industries.
"The statement still applies," Dr. Al-Safadi said recently. "I am on a continuous journey looking for the dynamic and professional working environment that shapes my future and ultimately my contributions and legacy."
In retrospect and looking to the future, Dr. Al-Safadi, who began her career in education before moving into the business sector, said her previous experience qualified her to supervise the Women Technology incubator, an incubator being a program designed to accelerate the successful development of entrepreneurial companies through an array of business support resources, services, and networking.
According to Dr. Al-Safadi, the Women Technology Incubator is a high-tech program with facilities on the campus, but it is part of the Riyadh Technology Company and has a full range of college and educational resources.
Classroom activities range from what she describes as "instructor-oriented and student-oriented". High-profile guests from industry are invited to speak or even participate in course work and the program's relationship in general with industry has become strong in that the latest technologies and cases are provided for class discussions.
The Women's Technology Incubator on the Al-Malaz Campus helps female innovators not only inside the university, but those from the outside to develop their ideas into practical models. This is done by supplying them with support and technical guidance to create an economic entity from the innovation. If the innovator demonstrates the value and impact of her idea and shows her understanding of the process – along with her enthusiasm and initiative – she will receive full support to develop her idea.
Projects, however, must meet requirements in technology, clarity of target customers and ability to maintain a market presence and competitiveness. An incubator committee interviews the project owner and gauges her conviction in her idea and another committee of experiences in business and technology evaluates the project to assure it meets market requirements and the needs of its target clientele.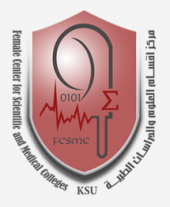 The idea is then discussed and the project owners' capabilities are assessed before being accepted into the incubator. The incubator is not without more than a modicum of success. Twenty-five proposals have been received, with the incubator nurturing five start-ups and several others are being considered.
"For confidentiality purposes, I can only mention the area of the projects," Dr. Al-Safadi said. "Around 60 percent are in the IT sectors with special focus on e-learning and others are in food science, alternative medicine and physio-therapy. We are extending our marketing and educational arms to focus on biomedical and nano-technology projects.
"We are presently working on an invention that we believe is going to be a breakthrough technology-based product, if successfully realized in the market."
The department also has added an element in its curriculum to protect potential innovators and inventors because of previously lost potential opportunities. "Our ignorance of intellectual property rights and the lack of commercial expertise were the main reasons," Dr. Al-Safadi explained. "We are planning to implement strategies in turning the department's educating them of tools to protect their rights and participate in the national knowledge economy."
As an entity in an organization the size of King Saud University, Dr. Al-Safadi said, cannot work in isolation. She explained that the University's IT Department is always in collaboration with other departments for administrative and educational purposes.
"As in our department, we provide many courses related to other disciplines such as statistics, health, accounting, business administration, and others. In addition, we highly encourage inter-disciplinary collaboration and research."
The Women Technology incubator also has launched a competition to select distinguished projects of the month, under the title of "Think Technology" to attract innovations and inventions. The competition is designed to spur female university members and researcher to think creatively and devise projects that go beyond academia. Contest applications were scheduled to be distributed in early May and will include valuable prizes, and provide seed funding and incubation opportunity.
"In the department, we also keep an "IT Achievers" board on which we will continuously update with new student achievements," Dr. Al-Safadi said. "In addition, 'Achievers' will get special recognition from the department, in person and during graduation ceremony and in our newsletter."
Dr. Al-Safadi said the incentive policy is an invitation to every female innovator or patent owner to visit the female incubator and benefit from what it can offer to support projects that positively have an impact on their community and the Kingdom's knowledgeable economy.
"Every such initiative idea or plan is a promise of a brighter tomorrow," she said.
Related News