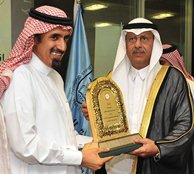 On Sunday morning, King Saud University and the Saudi Arabian Ministry of Agriculture signed an agreement, which will allocate 187 SAR (50 million USD) for the establishment of the Center for Research and Development of Sustainable Agriculture, which is to be located in the burgeoning Riyadh Technology Valley.
The agreement, signed by Saudi Agriculture Minister Fahd Balghunaim and KSU Rector Abdullah Al-Othman, is aimed at promoting agricultural production in Saudi Arabia using the most efficient practices and technology, while minimizing the negative impact on the earth's natural resources in the process.
The Center will possess a world-class team of agricultural experts, cutting-edge research facilities and extension programs needed to foster the implementation of sustainable agriculture practices. In addition, the Center will provide government policy makers with important research data, insight and advice.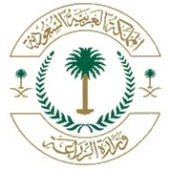 "The priority of the Ministry of Agriculture is to achieve sustainable agricultural development while conserving our natural resources, particularly water." said Dr. Balghunaim, adding that he is confident that the project will help farmers and consumers alike to benefit from the newest technologies.
The Minister said that proposed research for the Center for Research and Development of Sustainable Agriculture will explore new methods of conserving water in agriculture, something that will ultimately contribute to the Kingdom's economic development. King Saud University, he added, will offer its expertise and maintain communication with relevant international organizations.
The establishment of the laboratory will be financed by Al-Bayroni Al-Jubail Fertilizer, an affiliate of the industry giant Saudi Arabian Basic Industries Corporation (SABIC).
Rector Al-Othman described the agreement as an important scientific cooperation that will bring about research on how the agriculture industry can best be developed using modern technology. He said that the key objective of the project is to improve the efficiency of the Kingdom's uses of natural resources and to work toward meeting the country's economic goals.

He added that contributions from both the private and public sectors will be needed for the success of the research program. "We will seek the cooperation of local as well as foreign expertise to carry out our research successfully," he said.
The various areas of sustainable agriculture include farming and natural resources (i.e. water and soil erosion), economics and methods for farming and raising livestock.