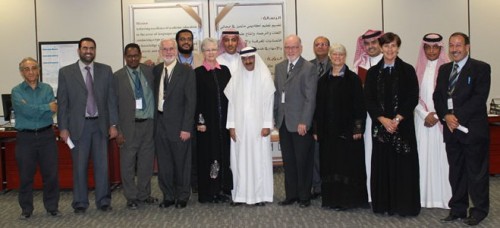 A four-member team representing the American Commission on English Language Program Accreditation (CEA) its Executive Director Terry O'Donnell recently completed a week-long evaluation of King Saud University's English Language program and are processing their findings.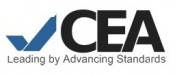 The evaluators, two women and two men from accredited universities or organizations, will submit their reports s to a CEA commission whose members will review the findings and make a recommendation in December. If a program is accepted, accreditation range from one through five years, although those granted a one-year accreditation have a year to strengthen certain requirements before receiving continued accreditation.
College of Languages and Translation Dean, Dr. Faiz Alshihri, explained that CEA accreditation would enhance its international stature and leadership, and emphasized that the university's effort to acquire accreditation is a reflection of its vision and a commitment to excellence.
The university's fate rests in the hands of 13 members, all of them members of accredited English language programs, will meet in December. KSU is one of eight universities and organizations that will be considered for accreditation.
The CEA, based in the United States capital of Washington, D.C., was launched in 1999 with the mission quality of English language teaching and administrative standards. Eighty accreditations have been extended in 31 states and Washington, D.C., along with six international accreditations since the CEA went worldwide in December of 2006.
Accreditation does not come easy; in fact, the process is long and arduous, covering several years between application and approval or denial. After evaluating the university's English language program and applying, KSU officials had to attend a two-day workshop in which the CEA explained the overall process and the more than 50 standards which its review team will consider in its evaluation.
University officials are given three months to conduct a self-study, deciding which standards their English language programs met and those which needed to be upgraded. A written report must be submitted, along with a tentative evaluation date. The KSU College of Languages and Translation goes back to 1977, initiated as a branch of the College of Arts as the European Languages and Translation Center, with the center assuming its present status in 1994.
Once given the ground rules, university officials had to conduct a self-study in which officials decided how many standards their program met and what must parts of their program must be upgraded. A self-study report, including the program's long-term objectives, was submitted to the CEA panel which evaluated the report. Once accepted, the on-site visit was established and the four evaluators, all having a least a master's degree and overseer flew to Riyadh.
They attended classes. They interviewed administrators, faculty and students. They observed the facilities, the teaching curriculum and materials, and assessed the program's services for students and its financial stability.
Now it's just a matter of the wait, but after several years of hard work to get as far as they are, Dr. Al-Shahri and his peers can handle several more months of working with a program that has lifted its level of excellence.
Related News