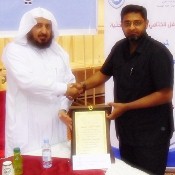 Dr. Raja Rizwan Hussain of the Civil Engineering Department's Center of Excellence for Concrete Research & Testing (CoE-CRT) has been awarded the 2010-2011 Excellent Research Award by the KSU College of Engineering, which includes departments for electrical, civil, mechanical, chemical, petroleum and gas and industrial engineering.
An award ceremony held on Sunday, May 29 featured Dr. Hussain being presented the KSU shield of honor, a certificate of merit recognizing his achievement and a 30,000 SR (8,000 USD) cash prize.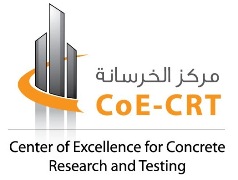 Dr. Hussain, a Professor with King Saud University's CoE-CRT since 2008, has an extensive record of publications in scientific journals, conference lectures and international research collaboration. He has, for three straight years (2009-2011) received KSU's Distinguished Research and Publication Quality Award and is a member of the Organizing Team & Scientific Review Comittee for the ISG*ISARC2012 conference in the Netherlands.