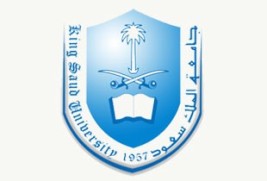 On a recent visit to South Korea, a delegation of female students from King Saud University toured Inje University's Paik Hospital and the Saudi Cultural Attache Office.
The visit to the hospital included observation of work procedures in the departments of radiology, dentistry, pharmacy, nutrition, functional therapy and health rehabilitation, plus the first-aid clinics and specialized clinics such as the center for foot and ankle therapy and center for woman's health. The students also visited the accounting and information and technology departments, and learned about the patient sleeping system and the system of electronic screens that display the condition of patients in the surgical area.
The Saudi delegation was headed by Dr. Lina F. Hammad, the vice rectorate counselor of Educational and Academic Affairs. Dr. Hammad, a 1987 KSU graduate, is the first Saudi female to graduate from the Department of Radiological Sciences with an honorary degree.
At the Saudi Cultural Attache Office, Saudi Cultural Attaché Dr. Turki bin Fahd Al-Ayyar explained how to earn college scholarships in South Korea. He emphasized that the KSU visit was the first by a Saudi female delegation to Korean universities.
Paik Hospital was opened in 1932 by Dr. Inje Paik, a pioneer in South Korea's surgical and academic world in Jeo-Dong, Jung-Gu and Seoul. In 1946, through a donation of his estate, Dr. Paik created the first nonprofit organization of its kind in South Korea and set up the cornerstone of today's Inje University and Paik Hospitals.
Today, the five Paik Hospital branches, which treat nearly 2.5 million patients yearly, have a total capacity of 2,800 beds, with 450 medical specialists and more than 1,000 medical assistants.