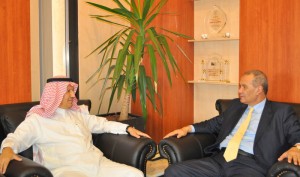 Ambassadors from Egypt and Gambia were recent visitors to King Saud University to promote good will and discuss issues of concern for both parties.
Egyptian Ambassador Mahmoud Mohammed Aouf, accompanied by Dr. Salahuddin Taher, Egypt's cultural attache and head of the country's educational delegation in the Kingdom, and Gambian Ambassador Omar Gibril Sallah were greeted by KSU Vice Rector Abdulaziz Ruwais.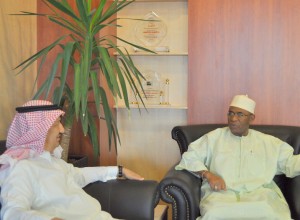 Ambassador, who also visited Prince Faisal Bin Abdullah Bin Muhammad Al-Saud, expressed his admiration for KSU's accomplishments and said he hoped that the University's progress will continue for the good of both parties.
Related News