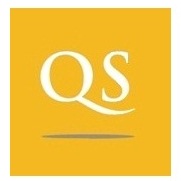 King Saud University's comprehensive efforts to establish itself as one of the world's premier institutes of higher learning and scientific research are again paying dividends, as they have been ranked 200th in QS World University Rankings in 2011. Ranked 221st by QS in 2010, KSU continues its steady rise in international status, as well as maintaining its regional preeminence.
The good news also extended to another Saudi Arabian university, King Fahd University of Petroleum & Minerals (KFUPM), which made a strong showing in the 2011 QS Rankings, placing 221st internationally.
The QS Rankings are determined through a highly transparent methodology, which includes quality scientific research, publications in esteemed international journals, quality of teaching, as well as student-faculty ratios.
Ranking criteria also include a university's world standing as gauged by the number of foreign faculty and students joining its ranks and the number of renowned world researchers and scientists affiliated with the institution.
In this year's QS ranking of the world's top 300 universities, KSU scored high in the medical sciences and literature, while KFUPM excelled in engineering and technology.
KSU's impressive emergence as a top university is the result of a systematic effort by its administration to improve every facet of its operations. Their mission has been emphasized throughout the University community and embraced by faculty, staff and students. KSU has been recognized as a top-tier university by other distinguished arbiters of academic excellence such as Shanghai Jiao Tong University's Academic Ranking of World Universities (261st), Spain's Webometrics Ranking (186th ) and U.S. News & World Report's World's Best Universities rankings (210th).
The QS rankings are published annually by Quacquarelli Symonds (QS), a company specializing in education and study abroad.
Related News