A recent survey conducted by the King Saud University's Medication Safety Research Chair has provided the Kingdom with valuable insight into the degree in which Saudi Arabian hospitals comply with medication requirements set down by the World Health Organization.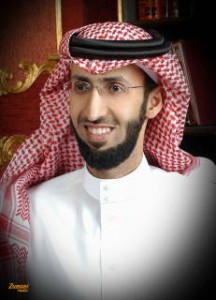 Directed by Chair Supervisor Dr. Hisham Aljadhey, with assistance from pharmacists Khalid Al-Buraikan and Abdulaziz Al-Hossan, the study titled "Medication Safety Practices in Developing Countries: A Survey of 87 Hospitals in Saudi Arabia" indicated that only 30 percent of Saudi hospitals have a medication safety committee and only 9 percent hired a medication safety coordinator.
In addition, researchers discovered that hospital pharmacists aren't required to log the date of the medication dispensed and only 33 percent maintained lists of medications, similar in shape or spelling, to be checked before being dispensed.
Finally, only 37 percent of the hospitals supplied discharged patients with a list of necessary medications, and although 61 percent of the hospitals use computers to log prescriptions, only 29 percent require recorded information regarding patients' allergies to certain medications.
Researchers concluded that the basic medication safety requirements are not observed at most Saudi hospitals and they urged that the nation's hospital network to establish clearer and more stringent guidelines in the administering of prescription drugs.
Medical mistakes and incorrect prescriptions are an international problem affecting public health-care safety and cost. Many of the medical mistakes and effects of wrong prescriptions can be avoided, but there is a dearth of local studies indicating that that an inordinate number of mistakes are being committed.
The Medication Safety Research Chair, part of KSU's College of Pharmacy, was established in November, 2008 and its duties include gathering data related to incorrect prescriptions and the implementation of programs to avert mistakes. The Chair cooperates with international experts such as Professor Michael Mori from the University of North Carolina, and Professor Cees van der Vleuten, the Scientific Director at the University of Maastricht's School of Health Professions Education in the Netherlands.
The Chair strives to establish practical programs to reduce medical mistakes and spread awareness of medications' side effects within the Kingdom, thereby reducing the damages of misuse. It cooperates with renowned centers and institutions in this field, including:
Harvard University's Center of Excellence for Research and Applications Safety of patients

The U.S. Institute for Safe Medication Practices

Great Britain's Drug Safety Research Unit at the University of South Hampton

The Saudi Food and Drug Authority

The King Abdullah International Medical Research Center

The Riyadh Military Hospital

The King Faisal Specialist Hospital and Research Center

The Saudi Association for Health Informatics
Established in 1959, two years after the founding of King Saud University (formerly Riyadh University), the College of Pharmacy included four departments: pharmaceutics, pharmacology, pharmacognosy (study of medicine derived from natural resources) and pharmaceutical chemistry. KSU later added the Department of Clinical Pharmacy to which the Medication Safety Research Chair was assigned nearly three years ago.
Related News