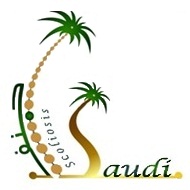 A national scoliosis awareness campaign was launched in late September by King Khalid University Hospital in cooperation with KSU's Scoliosis Research Chair and the Scoliosis Research Society (SRS), one of the world's premier medical associations
Dr. Abdulmonem Alsiddiky, KSU Scoliosis Research Chair supervisor, said the campaign— the first of its kind in the Middle East - was organized to stress the importance of diagnosing the various spine deformations of individuals of all ages. Scoliosis is a severe medical condition in which a person's spine is curved from side to side, but not readily detected by those affected.
Dr. Mubarak F. Al-Faran and various physicians, advisors and scoliosis experts were present for the opening of the campaign, for which preparations were concluded four months ago in a combined effort by male and female students of the Colleges of Medicine. For this comprehensive program, included organizers published three booklets and five flyers for instructional purposes.
The campaign's two-day inaugural session was held September 28 and 29 at King Khalid University Hospital, then moved to a busy pedestrian area along Riyadh's King Abdullah Road where it will resume on October 2-3.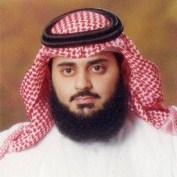 At the conclusion of the opening ceremony, Dr. Alsiddiky applauded KSU Rector Abdullah Al-Othman for his unyielding support of KSU's various programs and activities offered to local, regional and  international communities. Dr. Alsiddiky also lauded Dr. Ali Al-Ghamdi, KSU Vice Rector for Graduate Studies and Scientific Research, for his support of the Scoliosis Research Chair, and Dr. Al-Faran, Dean of the College of Medicine and University Hospitals Supervisor, for effectively coordinating the University's Scoliosis Research Society activities.
For a long time, KSU's Scoliosis Research Chair has vigorously sought out the causes and potential treatments to those burdened by the debilitating condition. The Chair's major international partner for this event is the Scoliosis Research Society, a prominent and prestigious organization of physicians and allied health personnel whose purpose is to "care for those with spinal deformity throughout life by patient care, education, research and patient advocacy."
Other academic and advisory bodies with which the Chair frequently corresponds include the U.S. National Scoliosis Foundation and the United Kingdom's Scoliosis Association.
Related News