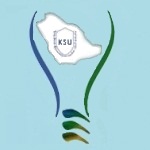 King Saud University's Innovation Center has published a list of upcoming international exhibitions in which it will be participating.
With the guidance of Dr. Ali Al-Ghamdi's Vice Rector for Graduate Studies and Scientific Research, the Center has made a request for faculty to submit innovations to compete at this year's events, and has received a number of impressive proposals on its electronic portal.
The Center will soon take part in the British Innovation and Technology Show on October 19–22, as well as the Malaysian Technology Expo in Kuala Lumpur on February 16-22, 2012 and the International Exhibition of Inventions of Geneva on April 18-22, 2012. Participation in the latter is open only to KSU members and priority will be given to patented inventions of potential economic value.
KSU's Innovation Center Director Dr. Naif Alajlan cites KSU's active and successful participation in such events as proof of the KSU leadership's emphasis on achievement and innovations that benefit not only the local community, but the world. Indeed, KSU's track record of honors and awards received in last year's international exhibitions, the director says, speaks volumes for the University's ambitious policies, which are paving the way for its innovators to extend the impact of their talents from local to international horizons.
KSU's Innovation Center was established in 2008, aiming to facilitate inspiration, innovation and entrepreneurship in Saudi Arabia. It acts as a bridge between talented students with novel ideas, companies and faculty by providing scientific and financial support, as well as access to invaluable resources.
At the 2010 British Invention Show, Doctors Abdulaziz Al-Negheimish, Rajeh Al-Zaid and Abdulrahman Alhozaimy won a gold medal for their innovative Method for Manufacturing Concrete Containing Electric Arc Furnace Dust (EAFD). Their invention improves concrete's compressive strength and resistance to slumping and in particular, improves concrete manufacturing at extreme temperatures.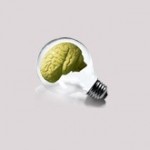 The three faculty members of King Saud University's Center of Excellence for Concrete Research and Testing (CoE-CRT).
KSU faculty also received 6 gold medals and 10 silver medals at the 2010 Malaysian Technology Expo, with Dr. Alajlan receiving the Distinguished Innovation Award.
It should be noted that the British innovation & Technology Show was originally named the British Invention Show (BIS), but changed its name to incorporate innovation. Rather than losing their well-known name of BIS, however, a twin badge has been adopted, with both titles being used in its promotions.
The 11th Malaysia Invention & Innovation Awards 2012 is being held in conjunction with Robotics Asia 2012 – each respectively recognizing the prowess of the mind while the other provides a comprehensive landscape of progress in robotics science.
International Exhibition of Inventions of Geneva is to be held under the patronage of the Swiss government, of the State and the City of Geneva and of the World Intellectual Property Organization (WIPO).
Related NEws