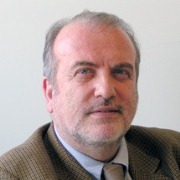 Professor 
Damià Barceló
, director of the Catalan Institute for Water Research (
ICRA
) and deputy director of the Institute of Environmental Assessment and Water Research (IDAEA) in Barcelona, recently visited HRH Prince Ahmad bin Abdullah bin Abdul Rahman Al-Saud, Governor of the
Al-Diriyah Governorate
.
Professor Barceló was accompanied by Dr. Naif Abdullah Al-Harbi, supervisor of the Al-Diriyah Chair for Environmental Studies at King Saud University.
Prince Ahmed, who generously supports the Al-Diriya Chair, spoke about environmental protection in general and particularly in his governorate.
Professor Barceló and Dr. Al-Harbi also met last week with KSU Vice Rector for Graduate Studies and Scientific Research Ali Al-Ghamdi, to discuss potential cooperation regarding projects related to water and environmental preservation.
Professor Barceló and his hosts also covered venues of cooperation for joint research between KSU, the Al-Diriyah Chair and the Catalan Institute, looking into ways in which both KSU and ICRA graduate students might benefit from KSU-ICRA cooperation, including projects in the Al-Diriya area that are studying the area's environmental assets and to defining how best to remedy environmental problems.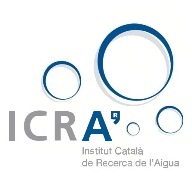 The Catalan Institute for Water Research was created October 26, 2006, by the government of Catalonia, Spain within the framework of the Research Centres of Catalonia (CERCA), and inaugurated on October 7, 2009.
Professor Barceló has been ICRA Director since May 2008 and a full research professor for the Spanish National Research Council (CSIC) since 1999. He was awarded the King Jaime I Award for the protection of nature in 2007, and has published more than 560 scientific papers in SCI journals and 100 book chapters. A co-author of one book and editor of 16 others on environmental analysis and pollutants, Dr. Barceló is currently the editor-in-chief for the Wilson Comprehensive Analytical Chemistry and the Handbook of Environmental Chemistry.
Related News