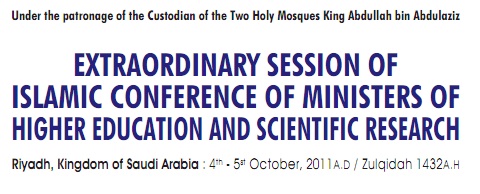 The Islamic Conference of Ministers of Higher Education and Scientific Research was held this month in Riyadh, a two-day convocation that attracted approximately 60 ministers of higher education and scientific research from 43 countries in the Muslim world.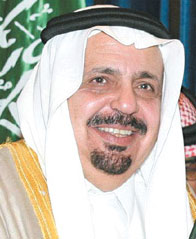 Dr. Khalid Al-Angari, Saudi Arabia's Minister of Higher Education, presided over the program organized by the Saudi Arabia's Ministry of Higher Education; the Islamic Educational, Scientific in partnership with the Islamic Educational, Scientific and Cultural Organization (ISESCO) and the Organization of Islamic Cooperation (OIC).
Highlighting the conference was the adoption of the document Key Performance Indicators – A guide for assessment and Quality Enhancement for Universities in the Islamic World. The document was designed to help improve the quality, research and performance of the Islamic world's universities through the use of key performance indicators (KPIs), insightful guidelines and progressive procedures attained from regional and international experiences and shared information.
Pakistan played a significant role in the preparation of the Quality document and in his address to the meeting, Pakistan's Dr. Javaid R. Laghari, Chairperson of the Higher Education Committee (HEC), elaborated that the HEC has experience in experience in using KPIs and has developed and implemented a quality assurance system through the quality enhancement units at its universities in the last two years.
Dr. Al-Angari emphasized the value of the King Abdullah Foreign Scholarship Program which has funded thousands of Saudis in international study in approximately 30 countries, one of the KPI tenants. "This will help us make use of the scientific progress achieved in those countries," he said.
The meeting also provided the ministers the opportunity to exchange views and share their nations' experiences and successes with higher education.
In addition to the conference's lectures, discussions and recommendations, 17 conference delegates took time visit King Saud University, with their tour beginning at the KSU Preparatory Year Campus where Abdulaziz Al-Othman, Dean of the campus, briefed them on KSU's preparatory year model, which has been successful enough to encourage other Saudi universities to adopt it.
KSU's Preparatory Year building is a high-tech, 45,000-square-foot structure with a capacity for 4,000 students. It has 160 classrooms and 50 computer laboratories with 1,200 computers. All classrooms and laboratories have smart systems such as e-podiums, smart boards, and e-attendance.
From the Preparatory Year Campus, the guests were taken to KSU's strategic projects such as the Center for Advanced Manufacturing, where they were briefed on the stages of manufacturing 'Ghazal1. The next stops included the Riyadh Techno Valley's King Abdullah Institute for Nanotechnology, the Prince Salman Library, and the KSU Documentary Exhibition.
Dr. Abdul-Razzaq Sheikh Issa, the Syrian Minister of Higher Education, enthusiastically expressed his amazement at KSU's scientific development in various fields.
Islamic Conference members visiting KSU included:
Dr. Bayan Abu Bakr, Brunei's Minister of Higher Education
Dr. Abdelaziz Berghout, Deputy Rector (Internationalization & Industry and Community Relations), International Islamic University, Malaysia
Dr. Abdul-Razzaq Sheikh Issa, Syrian Minister of Higher Education
Dr. Ahmad Ibrahim, Tunisian Minister of Higher Education
Dr. Ahmed Kawaase Sengendo, Rector of the Islamic University in Uganda
Dr. Khamis Kojo Kendah, Sudanese Minister of Higher Education
Dr. Bani Bigo, Secretary General of Benin University
Dr. Saif AL Mazroui, Executive Director for UAE's Ministry of Education
Dr. Rachid Haraoubia, Algerian Minister of Higher Education and Scientific Research
Dr. Hossein Naderi-Manesh, Iranian Deputy Minister for Education
Dr. Fasli Jalal, Vice Minister of National Education, Indonesia
Dr. Najem Al-Najem, Vice-President of Academic Affairs at Kuwait University
Hüseyin Hakan Eryetli, Director of Publications and IT at the Statistical, Economic and Social Research and Training Centre for Islamic Countries (SESRIC), Turkey