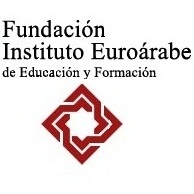 On Saturday October 8, KSU Vice Rector Dr. Abdulaziz Ruwais received a delegation from the Euro-Arab Institute for Education and Training Foundation (INSTEA), led by Director Manuel Piñeiro Souto, who was accompanied by INSTEA officials Joaquín Durán Garach, Pablo Alvaréz de Linera and Enrique Gámez.
The Vice Rector gave a warm welcome to his guests, pointing out that KSU is always looking to expand cooperation with successful international universities, institutes and committees, and emphasizing his enthusiasm for increasing Saudi-Spanish cooperation in the field of education.
He briefed the visiting delegates on potential domains of cooperation between the two parties, listed KSU's past achievements and growing collaboration with top international universities, and welcomed cooperation with INSTEA.
Director Manuel Piñeiro Souto noted, "My colleagues and myself are delighted to get this first-hand knowledge regarding KSU's distinguished potential. We are aiming to serve the interest of both parties by defining common objectives. We have many agreements in the Arab world and we hope to increase them in the near future".
The INSTEA delegation visited KSU's Permanent Documentary Exhibition, the Prince Salman Library and the Riyadh Techno Valley (RTV).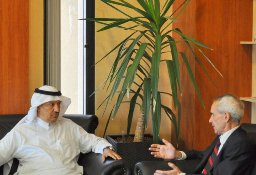 The Euro-Arab Institute for Education and Training Foundation is an organization that works in collaboration with the Spanish government and the Arab League, and its main objective is establishing strong cultural and economic relations between Spain and the Arab World. By spreading the knowledge and experience gained from various regional universities and other educational institutions, the Foundation aims to foster these relations through formal professional training.
INSTEA is a Spanish non-governmental organization that supports cultural and educational projects, using various funding sources.
Some of the Institute's primary activities include training Arab development professionals such as company and NGO officials, building strategic partnerships with the private and public sectors and promoting dialogue and cooperation within and between Arab and European faculties and researchers.
Related News