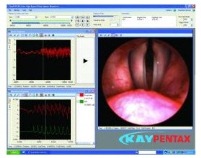 King Saud University recently acquired the Color High-Speed Video (CHSV) System (Model 9710), the latest generation high-speed laryngeal imaging system from KayPENTAX, to be used for diagnosing laryngeal and voice disorders for the University's Research Chair of Voice and Swallowing Disorders (RCVASD).
It is believed to be the first such device in an Arab country, according to Dr. Tamer Mesallam, an assistant professor of communication and swallowing disorders in KSU's Ear, Nose and Throat Department (ENT), who added that the new device differs from other systems used for laryngeal imaging such as the Video Laryngeal Stroboscopy by having a high-speed camera. This allows clinicians to observe and measure voicing starts and stops, aperiodic vibrations, very short voicing segments and spasms.
Up to four seconds of video can be recorded at camera speeds of 2,000 to 10.000 frames per second, which greatly exceed the capability of even the most modern models of cameras in current use.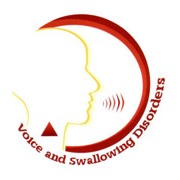 The system also features custom-designed software that provides audio recording and playback capability so that the patient's phonation is recorded as part of the high-speed video exam. Because the audio sampling rate is derived from the camera frame rate, every sample in the audio recording is associated with a corresponding frame in the video recording. When played back, the audio is at normal speed, while the video is in slow motion, allowing the phonations made by the patient to be heard by the clinician while studying the dynamics of vocal fold (or cord) motion.
This new technology enables phoniatricians, ENT physicians and researchers of voice disorders to study the vibratory pattern of vocal folds in detail and to understand more about the diagnosis of many voice disorders that were difficult to diagnose using other laryngeal imaging systems.
Dr. Khalid Al-Malki, the head of the ENT Department's Communication and Swallowing Disorders Unit, added that the presence of this technology reflects the strong support of the faculty and university's administration to the department. He added that this service will be available soon to patients with voice disorders through CSDU outpatient clinics at the University Hospitals.
Related News