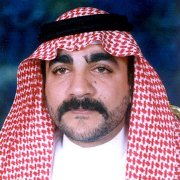 Dr. Khaled Al-Rasheid of KSU's Zoology Department recently recently co-authored a research paper on the Venus flytrap, the legendary carnivorous plant that for ages has captured the imagination of people.
The paper, titled A special pair of phytohormones controls excitability, slow closure, and external stomach formation in the Venus flytrap (full paper) was published in the September 13, 2011 issue of PNAS, a highly influential scientific journal covering the biological, physical, and social sciences.
The study produced significant new scientific knowledge about the sensory biology and biomechanics of the Venus flytrap – Dionaea muscipula. Specifically, two plant hormones, abscisic acid and jasmonate, were shown to modulate the insect-capture nature of the plant.
This research was international in scope, and demonstrates the value of KSU's Distinguished Scientist Fellowship Program, which was created to increase the number of highly-cited international researchers affiliated with KSU and to initiate joint research activities that will lead to publishing in distinguished international science journals.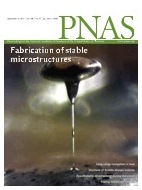 Co-authors besides Dr. Erwin Neher (Max Planck Institute for Biophysical Chemistry) and Professor Al-Rasheid were Rainer Hedrich, Maria Escalante-Perez, Elzbieta Krol, Dietmar Geiger, and Annette Stange (University of Wuerzburg); and Bettina Hause (Leibniz University). The work was supported by grants from King Saud University, the German Research Foundation, and the Alexander von Humboldt Foundation (Bonn, Germany).
Dr. Al-Rasheid acts as the Director of the King Saud University's Distinguished Scientist Fellowship Program, as well as the Center of Excellence for Research in Biodiversity, while Professors Neher and Hedrich are members of the Highly Cited Researcher Unit of KSU's Distinguished Scientist Fellowship Program. Dr. Neher won the Nobel Prize for Physiology and Medicine with Dr. Bert Sakmann (Max Planck Institute) in 1991. Dr. Neher gave a lecture at KSU in December 2010 on "Pioneers in Life Sciences," where he praised KSU's drive to become a world-class university and said he admired the rapid progress made in the past few years. Dr. Hamad Alkhathlan, KSU's Vice Rector for Knowledge Exchange and Technology Transfer, sponsored the lecture and said that Dr. Neher in the future would lead Saudi researchers in a number of research projects.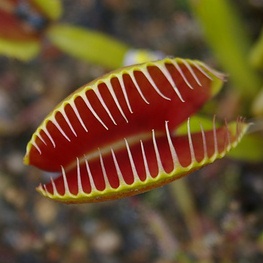 Dr. Hedrich, who once worked in the laboratory of Dr. Neher, has many research achievements, including the 2001 Korber European Science Award (with four other scientists) to study "Optimised Crops Through Genetic Engineering." In 2010 he received the Advanced Grant of 2.5 million euros from the European Research Council. With the money Dr. Hedrich plans to develop new knowledge about carnivorous plants. The Venus flytrap is the most famous of these.
"Ever since Darwin's time people are interested in the science of carnivorous plants," Dr. Hedrich said, when receiving the award. "Nevertheless, many aspects are still insufficiently explored."
The research study co-authored by Dr. Hedrich, Dr. Neher, KSU's Prof. Khaled Al-Rasheid and others has certainly added to the scientific knowledge base surrounding these very unique plants. Some day in the future derivatives of this research may even apply to animal nervous systems.
Related News