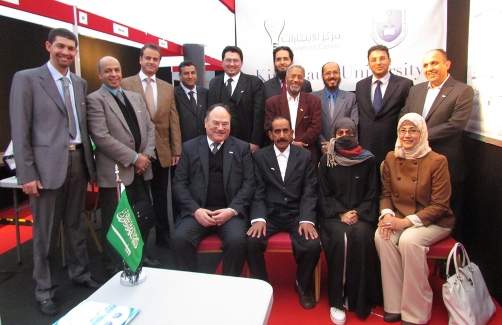 On October 19, 2011, activities of the British Invention Show (BIS) were launched in London, and King Saud University was there represented by the University's Innovation Center and KSU innovators.
The KSU delegation took part in the four-day exhibition, displaying twelve innovations representing various disciplines in medicine, science, engineering, agriculture and information technology.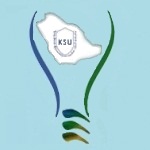 During the event, the KSU booth received an official visit by Dr. Ahmad Turkistani of the Saudi Cultural Bureau in UK and Ireland, who was accompanied by Hisham Khadawardi, Saudi Arabia's Assistant Cutural Attaché for Ireland-based students. The distinguished guests were given a tour of the exhibition and briefed on the Saudi innovations.
Dr. Turkistani and Dr. Khadawardi lauded the delegation's BIS presentations for their commitment to excellence. The two Saudi officials also noted the importance of  efforts by the University's Innovation Center, which helps to disseminate a culture of innovation throughout Saudi Arabia, as well as providing invaluable assistance for innovators.
Dr. Naif Alajlan, Director of the Innovation Center, expressed gratitude for KSU's support for innovators, and noted that faculty and student participation in international exhibitions and forums such as BIS provide the Saudi innovators with important experience and incentive for innovation. The Innovation Center, the Director said, facilitates the spread of the culture of innovation among Saudi society, and that this spirit of innovation is a vital part of building a knowledge-based economy needed for a productive and fruitful society.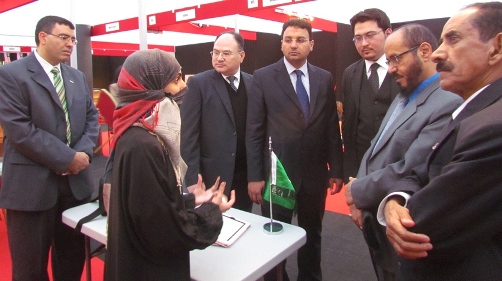 Related News