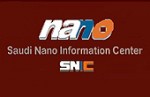 Earlier this month, King Saud University's King Abdullah Institute for Nanotechnology (KAIN), in collaboration with the University's Vice Rector for Graduate Studies and Scientific Research, hosted Dr. Nadia Ahmed Al-Mouallimi, founder and general manager of the Saudi Nano Information Center.
She was welcomed by Dr. Ebtesam Al-Olayan, assistant vice rector for graduate studies and scientific research for development programs, who highlighted the achievements of KAIN in this challenging new science.
Dr. Al-Mouallimi then delivered a lecture titled The Impact of Nanotechnology on Our Lives, which related the history and development of nanotechnology, which is the study of manipulating matter on an atomic and molecular scale. The lecture highlighted the principles of this technology and its promising applications for various facets of our lives such as energy, the environment, medical equipment manufacturing and other industries. She also emphasized the growing interest in this new field, pointing out that its relevance to the Kingdom's knowledge-based national economy is of great importance.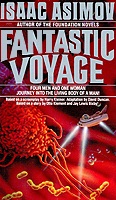 A question and answer session with Dr. Al-Mouallimi followed the lecture, with both undergraduate and graduate female students showing deep interest in her advice, wisdom and experience.
As an example of nanotechnology, the lecture spoke of the 1966 movie "The Fantastic Voyage", in which a small submarine with a five-person crew is shrunk and injected into the blood stream of a comatose scientist to save him from a brain clot. While this procedure is certainly not expected to become reality anytime soon, nanotechnology is already accomplishing things previously considered unimaginable in the fields of, among others, pharmaceuticals, commercial polymers, lighting, solar cells and biological imaging.
Related News