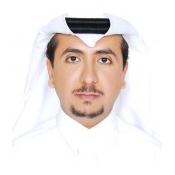 Hamad bin Misfir Al-Futaih has been assigned as King Saud University's Director of Policies and Procedures in the Development Deanship for one year, KSU Rector Abdullah Al-Othman announced recently.
The assignment was initiated by Dr. Al-Othman at the request of Dr. Salem S. Al-Qahtani, Dean of Development, a request endorsed by Dr. Hamad M.H. Al-Sheikh, Vice Rector for Development and Quality. The two professors agreed that the position was necessary for smoother, more streamlined operations at KSU.
The Deanship of Development sets policies, plans and programs and conducts studies for the KSU's future development and provides developmental services for university units and personnel for the constant advancement in administrative and academic fields.
Mr. Al-Futaih, a member of the executive office of KSU's Strategic Plan and former director of performance contracts programs in the Development Deanship. He will take on a number of new tasks in this new position, including the study of new or already existing organizational structures at KSU and, as per rules and regulations in force, assisting their design into a condition that will better serve KSU and support its leadership policies for administrative organization.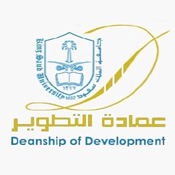 The new director's mission also will include monitoring tasks and authorities of various university units, suggesting and applying solutions to organizational problems and eliminating obstacles that may arise.
When necessary, he will help restructure operational procedures in a speedy and efficient manner and contribute to the upgrading of existing administrative and academic systems by studying comparable systems used by other universities.