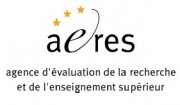 All departments in King Saud University's College of Tourism and Antiquities have received accreditation from the Evaluation Agency for the French Research and Higher Education Board (AERES), meeting the College's objective to attain international status.
"The College has been working intensively for two years to achieve the requirements of international academic accreditation with AERES," Dr. Moshallah Al-Muraekhi, the College's Vice Rector for Development, said. Commenting on the College's obtaining international accreditation, Dr. Al-Muraekhi added, "This was only granted after several visits by experts in tourism and archaeology.
"AERES evaluated the curricula and the outcome, the efficiency of the faculty members, the standards of the students and the compatibility of the curricula with the job market."
AERES, launched in 2007 and having evaluated the majority of France's higher education institutions, conforms to the standards of the European Association for Quality Assurance in Higher Education. It has a broad mandate encompassing the evaluation of bachelor's degrees, master's degrees, doctoral schools, research unit and higher education and research institutions.
To carry out its mandates,  AERES has developed a procedure  which it calls "integrated evaluation." After an evaluation of the degrees, it evaluates the institution overall. AERES has a full-time staff, but also has a pool of approximately 10,000 experts from which an evaluation panel is selected. With the significant resources and staff at its disposal, AERES has successfully completed many evaluations.
Last September, AERES was involved in the international certification of KSU colleges in Dentistry, Pharmacy, Medicine, Engineering, Food and Agriculture, Science and the Riyadh Community College.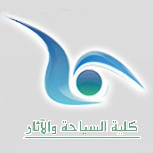 King Saud University has long realized the importance of tourism as an economic growth factor. Recognizing the rapidly-growing demand in the Kingdom for efficient and highly-qualified graduates in tourism, hotel management, archeology, heritage management, and tourism management, KSU created the College of Tourism and Antiquities in 2005 spurred the creation of KSU's College of Tourism and Archeology in 2005. It is, therefore, one of the newest colleges in King Saud University.
The curriculum and syllabi of the College focus on knowledge-based training, enhanced by abilities and acquired skills.  The basis of this training includes language acquisition, information technology, and field experience and practice.
The College maintains close cooperation with the Saudi Commission for Tourism and Antiquities (SCTA), which was founded in the year 2000. KSU's Prince Sultan Bin Salman Chair for Developing National Human Resources in Tourism and Archaeology was established within the College in June of 2009.
Founded in 2007, AERES quickly established its formal recognition as an evaluation body. In 2010 AERES was recognized by the European Association for Quality Assurance in Higher Education (ENQA) who praised the high quality of their evaluations and the high standards of the experts conducting them and the AERES staff.
In 2011, AERES entered into partnership with NIAD, the Japanese National Institution for Academic Degrees and University Evaluation.
Related News