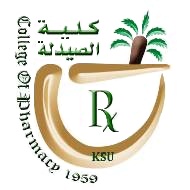 The graduation of 80 female students from the King Saud University College of Pharmacy was celebrated on Monday January 16, 2012 at the Female Center for Scientific and Medical Colleges in Malaz.
Dr. Nadia Al-Ghreimil, vice dean of the Center, addressed the graduates, saying: "Every graduate has the honor to be graduated from King Saud University, and her duty is to maintain the principles of this university in the environment of her work and all through her scientific career."
Others attending the event included, among others, Dr. Maha Al-Mutairi, vice-dean of the College of Pharmacy; Dr. Ebtehal Al-Abdullah, deputy director of the Department of Pharmaceutical Chemistry; and Dr. Norah Alzoman, vice-dean of Libraries.
Dr. Al-Ghreimil praised the graduates' mothers for the success of their daughters, asking Allah to help and guide them in serving their religion and society. Dr. Alzoman delivered a speech expressing the joy and pride of the College of Pharmacy and emphasized the importance of continuing Saudi Arabia's advancement of science and education.
After the faculty presentations, graduating student Sarah Al-Osimy delivered a speech in which she thanked various people at KSU on behalf of her peers. She gave particular thanks to the KSU administration, the dean of the College of Pharmacy and the female faculty for their endless efforts, assistance and wealth of expertise. She also thanked all mothers for their inspiration and support, which illuminated their daughters' path to success.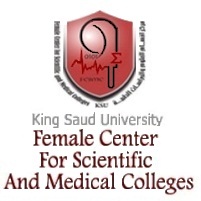 The ceremony concluded by honoring the students who received the Dean's Award and those with top research ranking.
The celebration, marking the end of the six-year pharmacy program, was organized and supervised by Mrs. Hessa Al-Kanhal, the College of Pharmacy's public relations officer;  Mrs. Mona Al-Nafisa; and Mrs. Nouf Aldamry, a teaching assistant in the Department of Pharmacology and Toxicology.
Related NEws