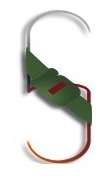 Dr. Hisham S. Aljadhey, Assistant Professor of Clinical Pharmacy at King Saud University and Director of the Kingdom's Medication Safety Research Chair, will kick off the two-day meeting, titled the 1st Scientific Meeting on Medication Safety: From Hospital to Home, on Tuesday, February 14.
The objective of the meeting is to share the results of international and regional medical safety research, establish effective cooperation between medical safety researchers and health care professionals, and to discuss possible new directions to improve medication safety outcomes in the region.
Three of five technical sessions will feature presentations by international experts: Dr. Aziz Sheik, Professor of Primary Care Research and Development, University of Edinburgh, Scotland; Dr. Tarek Hammad, Deputy Division Director, United States Food and Drug Agency, Center for Drug Evaluation and Research; and Dr. David Bates, Chief of the Division of General Internal Medicine at Brigham and Women's Hospital in Boston, a Professor of Medicine at Harvard Medical School, an external program leader in the World Health Organization's World Alliance for Patient Safety, and the associate editor of the Journal of Patient Safety.
Dr. Mohammed Khoshim, Assistant Minister of Health, Planning and Development and Director, KSA Central Board of Accreditation for Healthcare Institutions; Dr. Saleh Bawazir, Professor of Clinical Pharmacy at KSU and Vice President of the Saudi Food and Drug Authority; and Dr. Gregory Poff, Chairman, Saudi Medication Safety Center, are also scheduled to speak.
A student competition, Drug Safety is Everyone's Responsibility, will be held in conjunction with the meeting.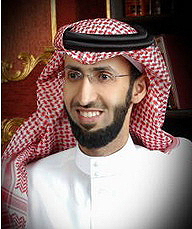 Medical mistakes and incorrect prescriptions are a recognized international problem. However, according to the World Health Organization, existing data on unsafe medical practices have been derived from studies in a small number of developed countries. Therefore, more scientific studies are needed to quantify the causes and effects of adverse medical events in developing countries and those with economies in transition.
There is a lot of work to be done. Dr. Bates, in an analysis of the 2008 report by the World Health Organization's Research Priority Setting Working Group of the World Alliance for Patient Safety, wrote: "With so many unanswered questions on patient safety, it is difficult for researchers to know where to start."
The Medication Safety Research Chair, established in 2008 to study damages resulting from medication mistakes in Saudi Arabia, and to implement programs to avert these damages, is the Kingdom's place to start. Chair Director Dr. Aljadhey has assembled a diverse group of national and international researchers to exchange ideas and determine some of the best practices to utilize in future improvement programs.
The scope of the problem was reported by Dr. Aljadhey in a September 2011 study titled "Medication Safety Practices in Developing Countries: A Survey of 87 Hospitals in Saudi Arabia." The study, prepared with the assistance of pharmacists Khalid Al-Buraikan and Abdulaziz Al-Hossan, reported that only thirty percent of Saudi hospitals have a medication safety committee and only nine percent have a medication safety coordinator. It was also discovered that hospital pharmacists aren't required to log the date of the medication dispensed, and, although sixty-one percent of hospitals used computers to log prescriptions, only twenty-nine percent require recorded information regarding patients' allergies to certain medications. In short, Saudi hospitals do not comply with medication requirements set down by the World Health Organization.

These shortcomings, however, are procedural in nature, and do not necessarily lead to adverse drug events (ADE). Future clinical studies are required to establish a baseline performance level for the Kingdom's hospitals. To be sure, high ADE rates are not confined to developing countries and those with economies in transition. According to the World Health Organization, about ten percent of patients in acute care settings in developed nations experience an ADE. In the United States alone, an estimated 140,000 deaths per year are attributed to ADE.
Most medication safety studies have been conducted in a hospital setting. Dr. Aziz Sheikh's presentation at the meeting, Medication Safety in Ambulatory Care, will shed light on medication risks in the outpatient setting. He will report on the "PINCER Trial," a program using a statistically-valid parallel group pragmatic cluster randomized clinical trial design to study the effectiveness of a pharmacist-delivered and information technology-enabled intervention. The subjects were at-risk patients registered with computerized primary care practices in two geographical regions in England.
"The study is the first of its kind in the world," Dr. Sheik explained in a telephone interview. "The results showed that ADE risks were substantially reduced, and the process should be suitable in routine care settings." Dr. Sheikh has participated in prior conferences and workshops at KSU, has done significant research on allergies in India, Bangladesh, and Pakistan, and has no illusions about the commitment necessary to make significant improvements in developing countries. "To be successful in Saudi Arabia," he said, "three important things will be required.
"First, there must be leadership. In the United Kingdom, the direction came directly from the top.
"Secondly, a formal structure must be provided. In the UK, a National Patient Safety Department was funded and made responsible.
"And, finally, there must be many empirical studies. Study teams must be chartered and equipped to do the work."
Dr. Tarek Hammad received his medical degree at the University of Cairo and worked as a primary care physician for five years before emigrating to the United States. He has twenty years of experience in drug research programs, most recently with the U.S. Food and Drug Administration. In his presentation, the Role of Pharmacoepidemiology in Drug Safety in the U.S. FDA, he will share a few lessons from the history of drug safety in the U.S. Dr. Hammad will characterize the relatively new role of Pharmacoepidemiology – the study of the use of and the effects of drugs in large numbers of people -- in drug development. Traditionally, pharmacoepidemiology's role was in post-marketing studies of drug safety.
Regarding the keys for establishing a world-class medication safety program in Saudi Arabia, Dr. Hammad was cautious. "The discussions in this first conference should inform the answer," he said. "A world-class medication safety program should be tailored to face the challenges of the 21st century, stemming from the effects of globalization on increasing the speed of drug market uptake in a much shorter timeframe."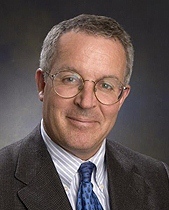 Dr. David Bates is an internationally renowned expert in using information technology to improve clinical decision-making, quality of care, cost effectiveness, and outcomes assessment in medical practice. His work has helped focus national attention on the scope of patient safety problems in the U.S., and identified blueprints for providing solutions. He also serves as an external program lead for research in the World Health Organization's World Alliance for Patient Safety, launched in 2004 to bring together clinicians, senior officials, academics, patients' groups and WHO representatives from all corners of the globe to reduce the adverse health and social consequences of unsafe health care. He is currently working on a large study on epidemiology of medication safety in Saudi Arabia with Dr. Hisham Aljadhey and his team from KSU and the Medication Safety Research Chair.
In Dr. Bates' presentation, Improving Medication Safety in Hospitals, he plans to review recent data on medication safety in hospitals and discuss seven key healthcare information technology (HIT) interventions for improving medication safety: computerized physician order entry (CPOE); bar coding; electronic medication administrative record (eMAR); smart pumps; computerized monitoring for adverse drug events (ADE); capturing pharmacist interventions to improve safety and efficiency; and post-discharge pharmacist contact.
His report downplays some recent reports that have pointed out harmful mistakes made in new HIT installations. "Any technology will create new problems," he wrote in an advance copy of his presentation. "We just need to track these, and engineer them out."
"I'll close by placing all this in context for the Kingdom," he said, responding to questions in an e-mail interview. "The selection of the seven options discussed will depend on the resources available to the individual hospital, and depending on the IT system in place and other resources available. Prioritization may vary by site."
Pressed to identify the most important single intervention to adopt in Saudi Arabia, Dr. Bates said "I would implement CPOE with decision support in as many hospitals as possible."
The scientific meeting will wrap up with a two-hour panel discussion, "The Future of Medication Safety in Saudi Arabia," moderated by Dr. Aljadhey. The meeting's key international speakers, Drs. Bates, Sheikh, and Hammad, are scheduled to participate.
The Medication Safety Research Chair is honored to host this prestigious meeting, and considers it a big first step in establishing world-class medication safety programs in the Kingdom's hospitals and clinics.
Related News