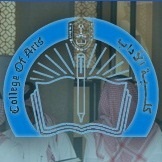 King Saud University's College of Arts recently was accredited by the American Academy for Liberal Education (AALE), becoming the first college in Saudi Arabia and only the third in the Arab world to receive international accreditation by the well-respected association.
All of the college's departments -- English, Mass Communications, Library and Information Science, Arabic Language, Geography, Social Studies and History -- were recognized.
Upon receiving the honor, Dr. Fahad M. Alkolibi, Vice Rector for Quality and Development and a former dean of the College of Arts, said this achievement is the result of the tireless support of KSU leaders and the efforts of all of the faculty, department heads and students.
He said earning AALE accreditation for the maximum duration of five years attests to the quality of the College's academic performance, research and service to the community, as was confirmed by the status report written by the AALE evaluation team.
Dr. Alkolibi said that a diverse evaluation team, with members from renowned international universities such as Harvard, Georgetown, California, Maryland and Arizona, was unanimous in its praise for the College's academic and research track record, the distinction of its faculty, and its developmental and service programs for students, particularly academic guidance counselors.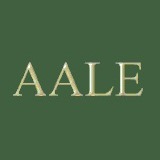 The current College of Arts dean, Dr. Saleh Al-Ghamdi, praised those affiliated with the College for their efforts, saying that he hoped efforts to improve its standards continue. He also thanked KSU Rector Abdullah Al-Othman and Dr. Alkolibi for their work in laying the foundation for this achievement.
The College's vice rector for development and quality, Dr. Mansour Al-Shehri, expressed his pleasure with AALE's accreditation for all of the College's baccalaureate programs and emphasized that the College's strategic plan was central in this success, and the unwavering commitment the College has made to meet the finest of international quality standards.
Dr. Khalid Abdulkareem Basandy, head of the College's quality unit, also lauded the accomplishment, saying that an accredited program meeting standards is very effective in preparing and qualifying graduates for the job market, and helps fulfill the College's objective of providing the nation with top candidates.
Related News